Share this story on:





MADISON, Wis. – Nordic is proud to announce that it has been ranked 63rd on Modern Healthcare's 2015 list of the 100 "Best Places to Work in Healthcare." The list was announced Wednesday night at a banquet in Nashville during Modern Healthcare's "Workplace of the Future" conference. This is the second-consecutive year that Nordic has made the list.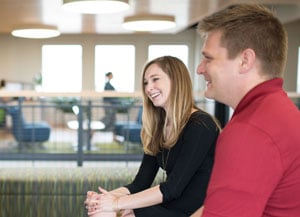 "We're honored to be recognized once again," Chief Consulting Officer Vivek Swaminathan said. "We believe that having the best people and the best culture is the key to being a great company. We're thankful for all of the great people at Nordic who contribute to our success and make this a great place to work."
Nordic maintains an appearance on the list after experiencing considerable growth since last year's recognition. Last month, Nordic added its 500th consultant. As the company continues to grow, Nordic remains employee-focused with an emphasis on its culture.