MADISON, Wis. – Nordic is proud to announce that it has hired its 600th consultant. The world's largest Epic consulting practice, Nordic has grown rapidly since hiring its first consultant six years ago this month.
Nordic provides services from strategy through to IT execution and has seen continued growth in its Affiliate Solutions, Optimization Solutions, and Managed Services business lines.
As the high volume of mergers and acquisitions and the industry trend of health systems extending their EHR to smaller, independent partners has continued, Nordic's Affiliate team has emerged as the industry leader in providing guidance and implementation support for extension projects with nearly 100 consultants working on extension projects right now.
Nordic's Optimization Solutions helps clients get the most out of their EHR, having already provided over 100 rapid EHR assessments and 1,300 recommendations. Meanwhile, Nordic's Managed Services has allowed clients to hand off support and maintenance tasks to Nordic's industry-leading consultants for less than the cost of full-time employees.
As the industry moves toward value-based care, Nordic has also seen growing success in its newest business line, Data & Analytics, which equips organizations with the data they need, when and where they need it, to make critical decisions.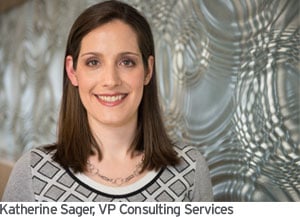 "As Nordic continues to grow, we remain committed to listening to our consultants, to honoring their preferences and facilitating their career development," VP of Consulting Services Katherine Sager said. "That commitment has allowed us to hire and retain many of the best and the brightest consultants in the industry, who in turn deliver consistently superior results to our 170 clients."
By building relationships with consultants and placing them in opportunities that best meet their needs and lifestyle, Nordic has attracted the most talented Epic consultants and an unparalleled depth and breadth of consultants to meet clients' project needs.