MADISON, Wis. – Madison Magazine has recognized Nordic as one of the Best Places to Work in Madison with a ranking of No. 3 in the large size workplace category. The full list of Best Places to Work was released Thursday and will be published in the October issue of Madison Magazine. Businesses were ranked across six engagement categories based on a 60-question survey submitted to employees.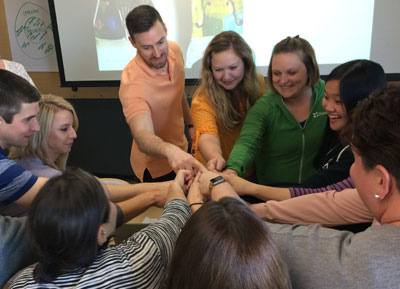 "Nordic is an amazing place to work - great people, great culture, great direction, great current state and future potential," said one employee in the survey. "It is hands down the best place I've ever worked! I seriously can't think of a single place in Madison I'd rather work."
The list recognizes 10 companies in the large size workplace category, which includes companies with more than 100 employees.
"Having grown up in Madison and being exposed to some of the amazing companies around the city, I'm proud to see Nordic so high on the list," Chief Consulting Officer Vivek Swaminathan said. "Awards like this demonstrate how important culture is. We work hard to make Nordic the best experience for our team members and clients and are committed to maintaining and improving our culture."
In addition to this most recent honor, Nordic has also been recognized as one of Modern Healthcare's Best Places to Work in Healthcare in each of the past three years and was named one of Becker's Healthcare's 150 Great places to Work in Healthcare earlier this year.