MADISON, Wis. – For the third year in a row, the Wisconsin State Journal has named Nordic Consulting, a global health and technology consulting company, one of the Top Workplaces in the Madison, WI area; Nordic ranks No. 3 in the large category for companies with over 300 Madison-area employees. It also received a special award recognizing its clued-in senior management team. In the previous two years, Nordic ranked No. 7 on the list.
Throughout 2021, the Nordic team continued to bring its Best in KLAS services and solutions to healthcare organizations around the globe as they continued to cope with the ramifications of the COVID-19 pandemic. Despite a workforce that remained predominantly remote, Nordic kept true to its values, which it calls maxims, and inherent culture by leaning into the supportive and collaborative work environment that has been critical to the success of its business and teammates.
In the past year, Nordic has invested heavily in its teammates and culture, implementing an internal communications platform, improving its healthcare benefit offering, and making diversity, equity, and inclusion efforts an important part of its strategic business plan.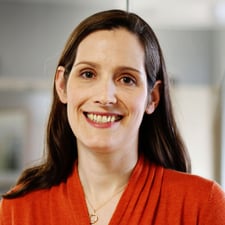 "By leaning into our maxims and leveraging industry-best remote work tools to connect with each other across the globe, our teammates feel empowered to do the important work that they, and we, are so very proud of," said EVP of Staffing Services Katherine Sager. "It's a great testament to all of our fantastic teammates that we have this incredible virtual and physical workplace to call home."
The State Journal's complete list of Top Workplaces was compiled from employee surveys in 2021 and includes 96 employers across Dane, Sauk, and Columbia counties. It's divided into three categories based on total number of Madison-area employees. The list aims to recognize organizations that employees identify as having a supportive culture, a shared mission, a dedication to work-life balance, and stand-out benefits.
Though Nordic's more than 1,800 employees live and work across the world, over 300 of its teammates call the Madison area home. Nordic has expanded its solutions over the past few years and, along with its family of companies, Bails & Associates, Healthtech Consultants, S&P Consultants, and Tasman Global, partners with over 650 clients across the globe, helping them harness the power of technology to create healthier systems, businesses, and people.
In just over 12 years of existence, Nordic has received more than 35 workplace awards from nine different publications. Nordic was recently included on Modern Healthcare's Best Places to Work in Healthcare list, as it has been for seven of the last eight years, and was voted as the #1 Best Place to Work in Madison by Madison Magazine in 2019. Since 2018, Nordic has also been recognized by Comparably for the Best Company Culture, Best Company Work-Life Balance, Best Company for Career Growth, Best Company for Women, Best Company Professional Development, Best CEO for Diversity, Best Company Leadership, and Best Company Outlook.