MADISON, Wis. – Modern Healthcare has again recognized Nordic as one of the Best Places to Work in Healthcare, as the 2021 list (subscription required) was released alphabetically on May 17. The official ranking will be announced live on Sept. 6 and featured in the Sept. 20 issue of the magazine.
Nordic has now been featured on the Best Places to Work in Healthcare list seven of the last eight years. The annual list is compiled based on feedback from employee surveys taken this spring, as well as an employer questionnaire.
Though 2020 brought many unique challenges to the healthcare industry, Nordic stayed true to its mission and values by continuing to bring expert advisory consulting, health IT staffing, and managed services solutions to its client partners. Nordic's teammates set up technology solutions for COVID-19 field hospitals, increased telehealth capabilities at health systems, and optimized online patient scheduling so that healthcare organizations could continue to serve patients efficiently and effectively during the pandemic.
As it has for the last 11 years, Nordic continued to provide an exceptional workplace environment to its more than 1,100 U.S.-based teammates despite the inherent challenges wrought by the pandemic. In addition to providing the resources needed for effective fully remote work and the ability to create flexible schedules based on ever-changing needs, Nordic offered personalized coaching and counseling, mental health resources, and an employee assistance program to support its employee's physical and mental well-being.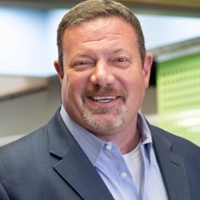 "One of our values, which we call our maxims, is make it about 'we,' and the past year has shown that the more we work together, despite our physical separation, we can accomplish phenomenal things both personally and professionally," says Nordic's CEO Jim Costanzo. "During a turbulent year in the healthcare industry, it's a testament to our incredible teammates to have maintained our award-winning culture, continuing to be a place where our employees feel they can grow their careers, truly make a difference, and be happy."
Nordic, which has deep roots in staff augmentation for EHR implementations, has expanded its solutions over the past few years with the addition of health IT staffing, advisory consulting, and managed services. Along with its family of companies, Healthtech Consultants, Hygeian, and S&P Consultants, Nordic partners with nearly 550 clients across the globe, helping them deliver higher quality care at a lower cost.
In just over 11 years of existence, Nordic has received more than 30 workplace awards from nine different publications. Nordic was recently named the #7 Top Workplace in the Madison area by the Wisconsin State Journal for the second year in a row and was voted as the #1 Best Place to Work in Madison by Madison Magazine in 2019. Since 2018, Nordic has also been recognized by Comparably for the Best Company Professional Development, Best Company Culture, Best Company for Women, Best CEO, Best CEO for Diversity, Best Company Leadership, and Best Company Outlook.