You've kicked off your EHR implementation. You're meeting major project milestones and checking all the boxes for success. The finish line is practically in sight! Everything's going great, until you make a startling realization:
Go-live isn't the finish line. Your organization's transformation will continue forever.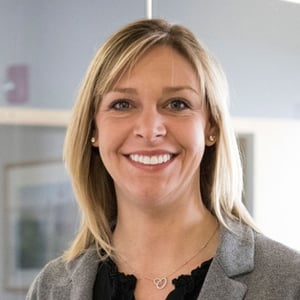 We get it, that's a lot of pressure for one project. Implementing your EHR may be the largest, most complex project you'll ever take on. But that's why we're here. Our team of more than 800 consultants has helped with hundreds of implementations, preparing organizations to successfully implement and manage their EHR.
Working alongside our client partners, we've learned a lot ourselves over the years. One major piece of knowledge we share with every partner from the get-go is that you're not just implementing to go live on a new EHR system. You're implementing to transform your organization.
Once you adopt this mindset, it's easier to plan and make decisions with your EHR implementation that will help set up your organization for continued success well into the future. We don't want you to implement your EHR and realize the costly new system doesn't meet the needs of your providers or patients.
So how do you implement an EHR that truly transforms your organization? One that results in a stronger business with better patient outcomes? Start by reading our executive summary, 4 common pitfalls to avoid during your EHR implementation. In this guide, I share strategies for overcoming four of the most common pitfalls we've seen organizations experience during their EHR implementations:
Not clearly identifying decision makers
Not establishing shared ownership
One-and-done training sessions
Ineffective communication
By identifying and addressing these challenges during your implementation, you'll make great strides toward achieving clinical transformation. And most importantly, you'll be well on your way to delivering better patient care and driving improved organizational outcomes.
If you'd like to discuss your organization's specific goals and challenges, please schedule a meeting. We'd love to listen to your needs to determine how best we can support you through a successful EHR implementation.