Think back to the last time a family member hosted you for dinner. Unless your host was a gourmet chef, you were probably willing to overlook a few things about the meal. Even if the food was slightly overcooked, the cat was hanging out in the kitchen, or the placemats were mismatched, you likely enjoyed the meal because you were with family.
Now think back to your first dinner experience at one of the best new restaurants in town. You read all the reviews, poured through the menu options, and decided to make a reservation. Going into the night, you expected the food to taste great, the service to be friendly and attentive, and the ambiance to feel relaxing. And it was. They earned that five-star review you left them on Yelp.
What does any of this have to do with your EHR extension program? Similar expectations apply.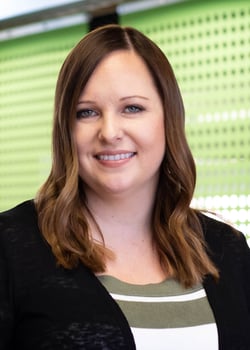 As you've rolled out the EHR to owned sites in the past, your relationship with these sites has likely been more like family. When it comes to serving their EHR needs, you are able to prescribe what they're getting, they see you as part of the same team, and they are already familiar with the organization you both work for and its benefits and quirks. They're more willing to overlook small issues with their system or workarounds to their build because of this relationship you've already established with them and the trust they have in their workplace.
On the other hand, non-owned, affiliate partners expect a certain level of service from you, given that they are paying you to implement and support their system. In their mind, you're like the maître d of that new restaurant you love so much. It's your job to ensure their EHR implementation runs smoothly, the new system meets their needs, and they have the support they need in the short and long term.
If you're transitioning from an owned-site mindset to an affiliate-site mindset, here are five tips to keep in mind. These tips should help you become a better host to your partners – one who sets and manages expectations for successful EHR outcomes.
1. Develop a well-defined, documented strategy that sets expectations
The most successful EHR extension programs are built on a solid strategy. A well-defined strategy will help you set realistic goals and expectations with your extension partners, ensuring both parties are on the same page before, during, and after the EHR rollout. Prior to starting your Connect program, sit down with partners close to your organization to review the customer-facing pieces of your strategy in detail such as scope and technical requirements. This is the right time to gather feedback that you can take to inform and revise your strategy. At the end of the day, your strategy should support your partners' goals and objectives as well as your own.
A detailed strategy should include
Scope – explanation of your base offering, add-ons, third-party integration and support as well as detailed application scope. Make sure to include what comes standard and what is an extra cost
Pricing model – breakdown of your pricing structure, including one-time implementation fees and monthly maintenance costs
Roles and responsibilities – which roles your staff will fill vs. the roles your extension partners will be responsible for short-term during the implementation and long-term to support and sustain the EHR
Technical requirements – full listing of requirements for connectivity, hardware, and software your affiliates must meet in order to participate in your program
Implementation timeline – length of project from kickoff through go-live support with a description of each phase of the project
Governance model – description and chart of decision-making groups and how your partner will participate in your governance structure
2. Select the right partners
Not all partners are created equal. Your initial discussions around strategy and goals and a thoughtful pre-assessment process will help you determine whether a partner is the right fit. While your partner can rely on you for a lot of the heavy lifting throughout the program, you'll also need to rely on them. A good partner is one that takes ownership of their success and is ready for an EHR implementation.
In addition, use this time to provide an overview to practice leadership of the time investment involved and which roles are most needed. It's best to be up front with this information so they understand their part in the collaboration and are able to free up time prior to the implementation. You may even want to develop specific documents around affiliate responsibilities and commitments and have them sign off prior to implementation.
3. Build a strong relationship
Relationship-building is a key aspect of your partnership. By getting to know your partners and listening to their goals and challenges, you'll better understand their definition of success. And if you're working together toward shared goals, you're more likely to experience better outcomes.
Governance and communication are two keys to building strong relationships with your partners. If you can establish clear decision-making and escalation processes with them from the get-go, they'll have an easier time providing your teams with the information they need during implementation and support. Part of your job may be to work with your partners to identify who these key decision-makers are. Help them understand that they'll need representatives from IT as well as the operational and clinical sides of their business to make well-informed decisions.
In addition, work with them to ensure they have a plan for internal and external communication. They will need to keep key stakeholders, staff members, and patients up-to-date throughout the extension program and you can assist them with your marketing and communication expertise and lessons learned.
4. Engage regularly
Continuous engagement with your partners will help them maximize EHR adoption and satisfaction among end users at their sites. Hold regular check-in meetings and be physically present at their sites as much as possible. This can be challenging if your extension partners are farther away. However, it's worth the time investment if you can make it happen. We recommend scheduling weekly touch-bases to help keep the communication lines open. Also, make yourself available for questions or concerns, especially in the weeks and days leading up to or after go-live.
Encourage engagement at all levels of the organization and establish a strong executive contact between your leadership and the partner's. Your team will be working closely with clinicians and staff at the practice on a daily or weekly basis, and it can be easy to rely on them to be the primary relationship-builders. Have your leadership reach out periodically and set up regular check-in calls. When escalations happen or the tough call needs to be made, having an already-established relationship can work wonders.
5. Determine your post-live support plan
Post-live support is another major factor of your EHR extension project, one that's commonly overlooked. It's your responsibility to provide ongoing support and maintenance to your extension sites. Share your service level agreement (SLA) with your partners and monitor your adherence to this agreement. If your current structure does not allow for effective ongoing support of their new system, you should consider engaging a remote managed services team. This remote team can help handle issue resolution or other maintenance needs for your extension partners, freeing you up to focus on other priorities.
The primary indicator of affiliate satisfaction post-live is the time and attention of an account manager. Account managers are involved during the implementation and then take over fully as the main contact post-live. They'll ensure your partners are getting what they need to effectively use the new system, as well as gather feedback to inform ongoing system optimization.
If you're looking for additional help or advice in any of the areas discussed above, please let us know. From developing an extension strategy to providing ongoing support and maintenance, we can help you deliver the type of EHR extension program your physician partners expect. Give us a call, and let's talk it through.
Stephanie joined Nordic in June 2018 as a senior manager on the Affiliate Solutions team. She is a highly skilled healthcare IT leader with over 15 years of Epic experience as a director, program manager, and project manager of inpatient and ambulatory Community Connect projects.

She has been leading affiliate implementations for more than seven years.