Imagine you had a friend who was getting married, and you wanted to be invited to the wedding.
Which do you think would give you a better chance: a decades-long friendship full of support and trust, or a few weeks of compliments leading up to the wedding?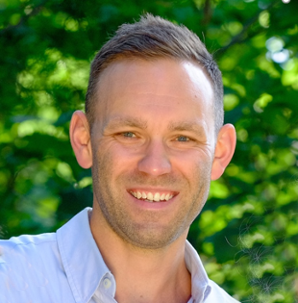 You can think of consulting contract extensions in a similar way. It's the job of every Nordic consultant to provide amazing service to the client, whether or not he or she wants an extension. But if you do want an extension, you should start thinking about it on day one.
Here are a few tips for securing a contract extension, starting on day one.
Day one through day 60
1. Make yourself indispensable.
One of the tenets of being a Nordic consultant is doing things that need to be done, even if the tasks aren't that enjoyable. Take on tasks that no one else wants to do, and be on the lookout for areas where you can provide value, no matter how small. Not only will you pick up responsibilities that are indispensable to the project, you'll also prove yourself to be a valuable and flexible team player and ultimately drive your own professional growth.
I also recommend using all your resources to make yourself useful to the client. For example, on my current customer, I transferred from OpTime – my original application – to Hospital Billing, where my customer needed more help. When I have questions about Hospital Billing, I don't hesitate to use all my available resources, like Insight and other Nordic consultants, for help. No one has experience in every single area, and you'll be more useful if you're willing to learn and acknowledge areas where you can grow.
2. Ensure your on-site manager knows what you're working on.
Some on-site managers will want to meet with you every week and review a status document of your progress; others will basically leave you alone if you don't initiate contact. If your manager is more distant, make sure you set up a regular check-in so that they know what you're working on.
During your check-in, provide updates that your manager will find valuable, rather than just reading off your to-do list. For example, you could walk through trends in go-live tickets and your recommendations for resource allocation. You could also talk through your approach to knowledge transition, and tell your manager which staff members are succeeding or struggling with the handover. Nordic has a template to help you show your manager what you've accomplished over your contract, so start it early and use it to show the value you've provided and the ways you could contribute if you were extended. This information will help your manager do their job as well as demonstrate your value to the organization.
3. Be aware of your customer's roadmap.
As you approach the end of your contract, your customer may be transitioning to a new stage of their implementation and need consultants with a different skillset to assist them. Pay attention to your customer's long-term trajectory so that you can prepare for the next stage of their needs.
For example, after my customer successfully implemented OpTime, I knew that their need for OpTime consultants would start to drop off and they would start looking to staff Inpatient Access and Revenue Cycle consultants. Knowing that I had experience with Hospital Billing, I told my practice director and program manager that I might be able to help with the next stage of their implementation.
Your organization will benefit from staffing an experienced consultant on a new project because they'll be able to bypass the onboarding process and depend on someone they already trust.
4. Network with other customer leadership.
In some cases, your current manager won't need your continued help, but someone else at the organization will. Make sure that other application and program leads know who you are and what you can do.
In this case, I recommend taking every opportunity to showcase your skill, professionalism, and positive attitude. If you're on an email chain with another project director, make sure your email is well-written, friendly, and valuable. If a leader emails you with a question, don't delay in responding to them; you may only get one chance to demonstrate to them that you're a knowledgeable resource.
Building these relationships also helps you provide the most value from day one. Get advice from your manager on the best way to get to know the organization and various personalities. For example, where is the org chart? Is there a town hall meeting you can attend to meet a lot of people? You don't need to be "salesy;" it simply helps to spend time getting to know people while you get your job done.
Day 60 through end of contract
5. Be willing to expand your horizons.
As you approach the end of your contract, be open to the possibility of taking on a new role within the organization. You may want to pursue a certification other than your primary certification, or offer to act as a testing coordinator, training lead, or cutover lead for the next phase of their contract.
6. Make it clear you'd like to continue to help.
Don't assume your practice director or program manager is going to read your mind and secure an extension for you. It is unlikely that anyone at your firm will have a stronger relationship with your manager than you do. Be open and vocal about your desire to stay at the organization, and proactively suggest areas of focus rather than waiting for someone to approach you.
I recommend scheduling a meeting with your manager and saying, "I'm working to wrap up these projects, but I also notice that more work needs to be done in these areas. I'm available to be extended if you'd like to keep me on." This is another opportunity to reference Nordic's Engagement Completion Summaries, which will help you give a rundown of everything you've accomplished during your contract.