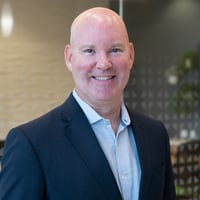 Last year was quite the year for cybersecurity with what some have reported as a 50% increase in overall attacks per week on corporate networks. What is equally concerning is the dramatic increase in attacks focused on the remote workforce who are now accessing the corporate networks from home. With the average cost of a breach now at $4.24M, up from $3.286M, and 36% of the breaches coming from phishing attacks, now is a good time to take another look at your home computing setup to ensure a phishing attack on your personal email doesn't affect your work account.
Below are six tips to help with personal computing hygiene.
Check to see if your personal email has been involved in any breaches. If it has, change your password, and turn on two-factor authentication whenever possible. Even if your email hasn't been breached, change your password and turn on two-factor authentication.
Improve your password management. Using the same password for multiple accounts, or easy to guess passwords makes the hacker's job easy. To make your

job easy, get a password manager. There are bundles with VPN's and password managers that are reasonably priced and save you the burden of having to remember all but one password.

Avoid using open public Wi-Fi. Hackers can eavesdrop and get your passwords quickly at public hotspots without you knowing. Use a VPN at a minimum if you need to connect to a non-encrypted public Wi-Fi system.
Have an external-in look at your home network

. Ensure your Wi-Fi and Bluetooth are encrypted. (Yes, that includes your printer.)

Think before you click on any links and set up email rules to auto-delete junk email. Double-check the sender's address before you click on any links: if you think it looks phishy, it probably is.
Keep business and personal computing separate. It is a best practice to only do work on your work computer and keep your personal computing separate and on a different device if possible. Also ensure your work account passwords are different than your personal account passwords.
Remember, data breaches can affect us all and it's up to each and every one of us to protect ourselves and our organizations against cyberattacks. We hope that these tips help ensure both you and your systems remain cybersafe this year.
Is your organization in need of a cybersecurity checkup? Let's talk.