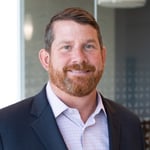 The COVID-19 pandemic has acted like a lens, concentrating and intensifying difficulties in the healthcare industry. Supply chains are backed up and labor costs are rising, while the rippling effect of revenue losses and the increased cost of borrowing are forcing health systems to tighten their belts. But the Big Squeeze isn't just on the supply side. At the same time as resources are becoming harder to find, the demand for clinical services is ramping up dramatically. And the increasing prevalence of chronic diseases is a central cause.
Chronic diseases currently account for around 90% of total annual U.S. healthcare expenditure. In 2018, an estimated 129 million adults in the U.S. – 52% of the population – had at least one chronic health condition. Five years later, the CDC estimates that approximately 60% of the adult population have at least one condition, while 40% have two or more. Despite this dramatic climb, we haven't reached the peak yet. The number of older adults in the U.S. is projected to nearly double over the next four decades, reaching 95 million by 2060. A recent study in Nature Medicine identifies another potential complication, suggesting that the increased risk of cardiovascular disease in those who recovered from even mild cases of COVID-19 could put unsustainable pressure on an industry that is already close to its breaking point. To prevent health systems from being overwhelmed by the clinical tsunami they are facing, we need to find ways to manage chronic diseases more efficiently.
Disease management for specific chronic conditions was first introduced at scale in the U.S. in the mid-1990s, as payers responded to spiraling costs from the increasing incidence of these illnesses. While some of these programs were effective, their evolution reflected the structure of the U.S. health system, developing into a patchwork of solutions and packages deployed without any single guiding vision. The rollout of broader programs for chronic disease management (CDM) has also been hampered by the fact that many of the most effective approaches don't fit neatly with industry paradigms. While the fee-for-service model encourages easily billable face-to-face visits, this approach to care limits accessibility and is an inefficient way of providing some of the most impactful CDM services, such as information sharing and ongoing monitoring. In 2015, the Centers for Medicare and Medicaid Services put in place a new Chronic Care Management program to incentivize integrated CDM services with the hope that the program will lead to better health outcomes, higher patient satisfaction, and optimized revenue. However, take-up so far has been limited, held back in part by worries about upfront costs.
So, how can we deliver better care for chronic diseases without breaking the bank?
What better CDM looks like
Home Depot might not be the most obvious place to look for groundbreaking healthcare models, but the home improvement giant has some important lessons to share about omnichannel engagement. Their integration of digital and physical access points allows their consumers to browse, purchase, and arrange delivery or collection of products whenever and wherever is convenient. At the same time, tapping the rich streams of customer data gathered across their platforms lets the company deliver a personalized experience that helps the consumer meet their own needs with as little friction as possible.
This omnichannel approach has enormous potential for improving CDM. By moving episodes of care outside the hospital or doctor's office, much of the friction that deters patients from early access to the support they need can be reduced. Telehealth touchpoints (battle-hardened, refined, and now demonstrably effective in the wake of COVID-19) are ideal channels for education, counseling, and general communication, as well as providing viable alternatives in many cases for diagnosis and treatment. Remote patient monitoring (RPM), meanwhile, offers a path for the smooth flow of information from patients to care providers. Wearables can track heart rate, blood pressure, and sleep activity, reducing the need for in-person visits, and in the future, we can expect more and more capabilities to come online. Where RPM isn't possible, a combination of self-reported data and supervised care can help enable treatment and remove care gaps. These types of interaction not only remove barriers to patient engagement by letting people connect from wherever they are but can also ease staffing burdens and significantly reduce the long-term cost of treatment.
The command center approach
To manage chronic conditions more effectively, a change in mindset is a critical start-point. But it's not enough. It's also necessary to build a supportive infrastructure that will deliver efficiency gains. RPM, for example, makes life easier for the patient, so has an inherent value due to the increased engagement it creates. But if care providers must enter the incoming data into the EHR manually, only half the problem has been solved. To really make this approach work, a robust integration of dataflows with the EHR is needed, along with workflows that automate those steps that don't require human oversight. Telehealth and related technologies must be fully connected to the broader system so that physical and electronic interactions come together to provide a seamless care experience.
One way of resolving these issues is by using something like a command center model. Carefully structured clinical workflows can support people across the workforce in operating at the top of their license, making the most of capabilities at all levels while minimizing overload and maximizing revenue. Remote monitoring allows for a light-touch approach based on managing by exception, focusing attention, resources, and costs on those whose data falls outside defined boundaries. And centralizing the flow of information makes it possible to build data collection and analytics into every step of the process, including determining where and when CDM will lead to the best outcomes.
This kind of model is increasingly common in hospitals, where in-house command centers are used for remote monitoring and targeted clinician support. More recently, health systems have started to apply the same principles to off-site post-acute care. Patients can now be discharged home earlier with an RPM bundle and monitored remotely, with the data that flows back to the command center shaping how their care is managed and prompting clinical interactions when needed. Additional cost savings can also be booked by locating command centers in less expensive locations or even moving to a fully distributed model. The next step in good practice is to apply this model to chronic disease management.
The investment of manpower and resources needed to implement this kind of model can seem daunting, but a managed services approach can help mitigate the burden. While most healthcare systems will already have many of the pieces of the puzzle in place, third-party vendors can provide the necessary back-end technology, EHR integration, dashboards, and clinical workflows to tie the parts together while managing the end-to-end billing component. At the same time, remote command center staffing can ensure a 24/7 capability that can deliver care rapidly without adding new responsibilities to already overstretched workloads. Critically, drawing on third-party resources also enables a flexible approach to scalability, making it easy to right-size the program from month to month without having to balance infrastructure investment internally.
The population suffering from chronic disease is large, and it will only grow in the years ahead. Meanwhile, hospital finances are tightening, beds are becoming scarce, and staff are overburdened. Rethinking how we manage chronic diseases is essential if we want to alleviate the financial, operational, and labor strains that are affecting healthcare. Omnichannel approaches to CDM offer one way of squaring this circle by delivering better, more responsive, scalable care in a way that takes the pressure off already overstretched workforces and budgets.