Ask anyone who's been part of a complex project, and they'll tell you: A great project manager is indispensable. Skills like organization, communication, and escalation might seem like baseline qualities for the workplace, but it can be hard to find someone who combines all three in a display of natural, understated leadership.
Having worked on many EHR implementations and other healthcare IT-related projects, I've seen my share of strong and struggling project managers. Here are a few qualities I recommend you look for as you're assessing project managers for your next initiative. And if you have questions, ideas, or would like to talk further, please don't hesitate to contact me.
1. Great PMs are constantly improving the "game plan."
The best project managers are coaches. This means that they don't just execute the plan they created; they're always looking for how the team could do better and making adjustments along the way to make the project successful.
Great project managers don't just adjust the plan every few months. Instead, they're consistently nudging the project in the direction it needs to go, ensuring it stays within the guardrails. If it seems like the project will go over-budget or take longer than expected, the project manager knows that well in advance and can take action to mitigate the issue early. You may not even know that they're making these adjustments, because they're so small and consistent that they may fly under the radar.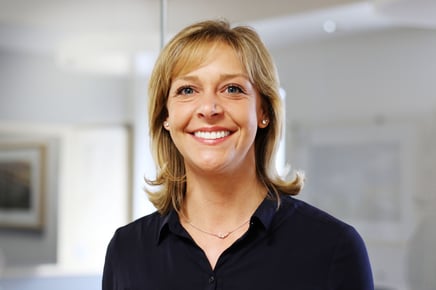 2. They combine excellent communication skills with great organizational skills.
The typical stereotype of a project manager is that they're organized. But great project managers don't just know how to check off a to-do list; they also know how to communicate, follow-up, and guide people to do great work.
Organization and communication are relatively common skills on their own, but it's rarer to find someone who excels at both. Especially in more complex projects, it can be a huge relief to find someone you can depend on to plan ahead, worry about dates, manage risks, make sure people are receiving the communication they need, and communicate information effectively.
3. They're a natural "hub" to all the different stakeholders.
Great project managers act as a natural center of communication for the team. They know how to translate messages between different groups, and because they have a 360-view of the project's progress, people view them as the trusted point of contact for important questions.
The ability to translate is particularly important when you're working with disparate groups like clinicians, IT experts, operations managers, and executives. If you don't have a project manager who can identify misunderstandings and jump in to say, "I think [person] was trying to say this ... let's make sure we're on the same page," you may end up with a lot of swirl, bad feelings, and miscommunication. A strong project manager can bring disparate groups together to build relationships and make sure everyone is on the same page about what needs to happen.
You'll often see project managers relying on face-to-face interactions – and sometimes even social time – to build these skills. Our dependence on email is so strong that it's easy to misinterpret tone or direction if someone doesn't email in the same way that we do. Instead, a good project manager will pick up the phone, schedule lunch, or organize a team outing to make sure that everyone better understands the nuances of each other's communication style.
4. They're thoughtful about what people need to know.
In general, project managers are deeper in the details of a project than many other people on the team, particularly executives. This means they need to be keenly aware of which information is appropriate for which audience. I'm sure we've all been in a situation where we start to tune out emails after we keep receiving irrelevant messages.
Great project managers recognize that not every message is relevant for every team member, and will tailor their communication and mode of delivery based on the person. For example, I've found that executives tend to like short, concise e-mails and PowerPoint presentations where the key points are clearly and efficiently explained. The analysts on the team usually appreciate a greater level of detail and specificity on deliverables, so they can make sure they're on track to succeed.
5. They know when to jump in and when to hold back.
When an issue starts to escalate, it can be tempting to jump in and sound the alarm bells. But one of the most important project management skills is the ability to sense issues arising early and understand when you need to alert the team to a crisis – and when it's more effective to step back and let an issue work itself out.
For example, an interpersonal misunderstanding between two team members may work itself out in a few days without intervention, whereas a consistent pattern of missed deadlines or poor communication may require a project manager to step in.
This ability to smell smoke, evaluate risk, and know when and how to intervene requires a level of understanding and critical thinking that only the best project managers can provide.
***
Once you find a great project manager, you'll probably never want to let them go. If you're curious about how best-in-class project management could benefit your team, click the link below.