Whether it's for new employees, upcoming system changes, or efforts to improve clinician satisfaction (and efficiency), training is mission critical to your organization. With the current need to avoid large group settings, you may be struggling to determine how to quickly modify your delivery methods to avoid bringing learners into a crowded classroom.
The idea of online learning isn't new, but also not something most organizations use as the main training delivery mechanism. Now that it's your best option, you need to deploy it quickly. The challenge is that effective online training is also quite different from classroom training, further complicating the situation.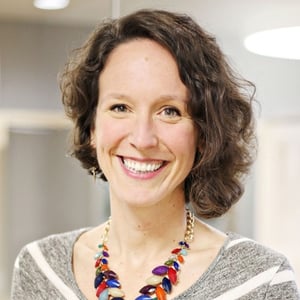 What can you quickly do to set up online educational systems that will be measurably effective? In this post I suggest a few ways you can move into online system enablement as quickly as possible.
Good enough to move on
Right now, we don't have time for perfection. You need to embrace the idea of GETMO - "good enough to move on."
There are two ways you can roll this out:
Nordic teaches you how to make quick and simple training
Nordic creates quick and simple training for you
We are happy to engage in teaching your team a quick process that would allow you to get those beyond your team involved and then streamline e-learning production with your current instructional designers. The process leverages standard PowerPoint to create and collaborate on simple and effective training videos that are instantly published in Captivate, producing SCORM-compliant modules, avoiding additional licensing and learning curves.
Rollout virtual, instructor-led training
Perhaps a bit easier than creating e-learning is virtual, instructor-led training. This does require instructors to learn the intricacies of online delivery and how to best engage a remote audience. It may also require some rework of your existing course materials, but this is certainly a viable option for moving your training online quickly. We've seen great client success with this and would be happy to share stories and techniques.
If your team is overwhelmed or busy elsewhere, we can also assist you by creating the actual courses for you. Either way, you'll be able to move your education online more quickly.
Additionally, if your instructors are being pulled for use in other areas of the organizations, leaving you without the resources to conduct the virtual sessions, Nordic can assist with delivering the courses as well.
Move to virtual personalization labs
The KLAS Arch Collaborative has shown there is a direct link between training and provider satisfaction with the EHR. A big part of provider satisfaction is personalizing the system to their role and preferences. Many organizations do that as part of onboarding. As organizations are now seeking to limit physician exposure, we recommend setting up remote personalization labs. In these labs you can achieve the same goals and user satisfaction without in-person contact.
Summary
The short story is this: Despite the current environment, you know you can't stop training. You know you need to move it online. We can teach you the quickest ways to train online. We can help provide training. Or both. Let's discuss the best path forward for your organization.