Nordic's 11 maxims shape who we are, what we do, and how we interact with those around us. One of our maxims, Be you, encourages each of us to embrace our individuality and of those we work with. We believe that each of our unique backgrounds and experiences shape not only who we are, but where we go as a company. This maxim goes hand-in-hand with how Nordic has approached its diversity and inclusion initiatives in 2020, leading to the launch of two employee resource groups (ERGs) supporting our Black and LGBTQIA2+ communities.
What is an ERG and why are they important?
You may be asking yourself, "What is an ERG and what do they do?" ERGs are voluntary, employee-led groups that aim to foster a diverse and inclusive workplace, bringing a sense of community to organizations. First launched by the CEO of the Xerox Corporation to address issues of discrimination and to create a fair work environment after violent race riots in 1964, ERGs have become a safe space to talk about challenging issues that marginalized communities are facing both in and outside of the workplace. For companies that want to support a more diverse and inclusive workforce, ERGs are a way to make meaningful change within an organization and to give those who may not often have the chance, a seat at the table. They create a workplace culture that encourages involvement and helps attract and retain talented and qualified candidates and teammates from under-represented groups. Innovation can only flourish when employees feel safe bringing their whole selves to work, and ERGs are one way to encourage that.
Let's all BELIEVE
Called to action by the rising tensions this past summer around the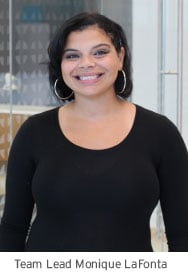 death of George Floyd, Nordic's Black employees and allies united to create the BELIEVE ERG. BELIEVE stands for Black Employees Leading in Inclusion, Excellence, Vision, and Education. Currently 45 members strong, BELIEVE is led by two Black women, Managed Services Analyst Cassie Larson and Managed Services Team Lead Monique LaFonta, who were driven to make a difference at Nordic by creating an environment where Black employees could feel safe and heard. In leading BELIEVE, Monique says, "Being a Black woman in management, it's something that is a part of my everyday life. I'm affected by this. My friends and family are affected by this. I found myself asking, 'Am I really doing enough? What can I really do to make a difference? What can I do to put something in action that can make something better for my community?'" Cassie says, "The biggest reason I wanted to be involved is because ERGs are a real way you can promote change within your company, and I wanted to encourage an environment where our members feel comfortable having conversations surrounding race."

With a focus on internal development, education, and community outreach, BELIEVE is dedicated to making Nordic the preeminent choice for Black employees to foster a career while supporting company business priorities, objectives, and brand values. BELIEVE has a number of focus groups in action. Its community outreach arm is working with local public schools to provide mentoring and community education to Black youth to help inspire future careers in wellness, healthcare, and IT. Black people are woefully underrepresented in the healthcare workforce in general, and Monique says, "When you're thinking about someone's formative years, you have a real opportunity to make an impact and show these children that these opportunities are available to them." Within Nordic itself, BELIEVE is committed to making sure that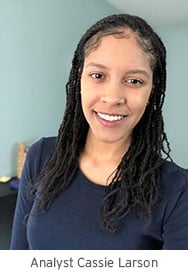 Black employees feel supported in their career growth and have pathways for promotion and other career development opportunities. In addition, the ERG provides educational resources addressing not just topics related to the Black community, but also related to effective allyship. Cassie says, "Education has been a really big part in terms of creating a comfortable space to have uncomfortable conversations. It's really important that we know that it's okay to talk about race, that's one way to make our members feel supported in and of itself. Diversity is an asset and seeing those conversations as a productive way to make our company as a whole better is very important." As BELIEVE flourishes, it is focused on enhancing a corporate culture of diversity and inclusion.
We need to LOVE
Similarly inspired by an increased awareness around issues that affect marginalized communities, members of Nordic's LGBTQIA2+ community and its allies launched the LOVE (Leading Our Vision of Equality) ERG, which
focuses on education, retention, visibility, customer support, innovation, and philanthropy and community organizing. Led by Managed Services Senior Analysts Zoë Thompson Léger and Jake Wipperfurth with Client Partnerships Account Director Bridget Bell as executive sponsor, LOVE is excited to create a platform where the queer voice can be elevated and make a difference both at Nordic and in the community as a whole. Though just recently formed, LOVE has already explored small actions that Nordic can take to create a more inclusive environment, such as including pronouns in meeting introductions and email signatures. Taking small actions or having conversations that combat inequities "may seem miniscule, but they can be so impactful, and it means so much [to the queer and trans community]," said Jake. LOVE has an ambitious agenda ranging from participating in Pride Month to joining the Wisconsin LGBT Chamber of Commerce to reviewing Nordic's internal policies that can have a positive effect on the queer community. Currently 40 members strong, LOVE is looking forward to the impact that their initiatives will have at Nordic and in the community at large.
What have we learned thus far?
Though Nordic's ERGs are just ramping up, there are a number of things we've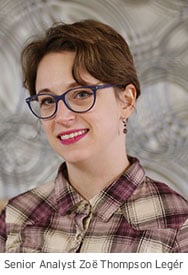 learned that we intend to carry forward as we launch additional ERGs. When searching for an ERG leader, finding someone who is a passionate part of the marginalized community that this ERG represents is essential. Zoë says, "There is such a history of the dominant group speaking for the oppressed group. I don't think that's right. Someone who does not have the lived experience of being in a marginalized community should not be the voice of a marginalized community." However, casting a wide net for participation across the organization is key, as diverse perspectives are vital, with allies – non-members of the underrepresented group – being crucial to the ERG's efforts. Most times, their buy-in is needed to enact greater change across the organization as a whole. We've got to be comfortable having uncomfortable conversations. Not everyone has had the same experiences, so learning from others will only help us and the organization grow. Lively discussions are a great way to make sure that people's voices are heard, but the group needs to be working towards actionable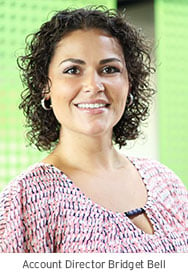 items as well. Bridget says, "Words are easy. Anybody can say the right things, but action is what is needed. Put your money where your mouth is in terms of different things you can do in the community or different stands you can take publicly." And finally, ERGs are only one part of a fleshed-out diversity and inclusion initiative. Creating a workplace environment where everyone feels comfortable being their true self and able to share their voice is a multi-pronged, ongoing effort.
To learn more about Nordic's efforts to build a more inclusive workplace, explore our Diversity and Inclusion page.