Many industries have made strategic investments in tools that provide their consumers with increased access, control, and convenience. Technology, travel, entertainment, and banking are examples of industries working diligently to provide the best possible experience. As a result, consumers have become accustomed to a certain level of accessibility and convenience.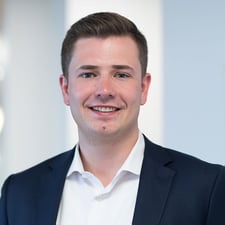 Healthcare has historically lagged when it comes to features that are table stakes for other sectors: phone apps, online scheduling, push-button access to information and insights, online payment, and more. These experiences have created expectations for how people access and use information, and how they interact with those providing services. Accelerated by the global pandemic, patient choice and flexibility within our healthcare system has become paramount.
Healthcare is in a position to build on this wave of consumerism with tools that improve engagement and access to care. Investments like those made in other industries could translate to engaged patients who follow through on their care needs to achieve better healthcare quality and outcomes (preferably while remaining in network).
One approach is to enable patients looking for more choice and flexibility to take a more active role in referral coordination through the patient portal. Referrals are a way for patients to receive additional specialty care and function as the gateway to many healthcare organizations. Surfacing referral coordination steps to your patient portal allows patients to directly manage a portion of their care. Upon receiving a referral for additional care, patients can use the online portal or application to choose where they are referred, including the department and provider. Patients can then schedule their appointment at their convenience, pre-register, and check their financial clearance status. Rather than the typical "wait to hear from us" or "call to schedule" approaches that exist today, patients can navigate multiple steps, view options, and select what is best for them all online.
In addition to the benefits for patients and the patient experience, pushing this functionality to the portal can increase efficiency, reduce cost, and improve new patient acquisition and retention. Allowing patients to become the referral coordinator can also obviate the need to have a care team member ever touch the referral or appointment, reduce administrative and provider burden, improve patient satisfaction, and give your organization a leg up in the competitive referral market.
To lay the groundwork to allow your patients to become their own referral coordinator, consider these items as you optimize your referral workflows:
Organizational strategy alignment: Organizations must have a consistent and aligned long-term strategy for a patient's access to care that is committed to improving the patient experience and putting the patient in the driver's seat for their healthcare journey.
Optimized "Close the Loop" workflows: As organizations pivot towards allowing patients to own the referral workflow, it is critical to confirm patients are following through with their care and tracking towards their intended health outcomes. With much of the referral process being automated and owned by the patient, this "Close the Loop" workflow is now the final confirmation and oversight of the success of the process for the patient, in addition to continuing to provide that much-needed feedback loop to the ordering physician.
Operational referral workflow alignment: "Flipping the switch" on technology is not successful if there aren't clearly defined operational processes to support it. Health organizations should carefully map out the governance before moving the referral process online. This includes ownership of the referral at various stages, clear rules for hand offs and how exceptions are processed, and careful decision-making on which services and referrals are appropriate for patient-led management.
Physician order set optimization: For patients to successfully own referral coordination, the organization needs to confirm all orders and order sets are entered as expected. Organizations should incorporate order and order set review to confirm consistent referral creation as well as accuracy and completeness.
Online patient portal adoption and usage: Allowing the patient to be the referral coordinator requires a high level of adoption as well as utilization of your online patient portal. Consider ramping up marketing and communication efforts to increase patient adoption and utilization across features by empowering staff to engage patients in online portal adoption and by increasing patient-facing marketing efforts.
Online patient portal scheduling: Organizations should increase scheduling access and appointment availability through their online patient portal. This allows patients to immediately schedule their appointment(s) after completing the referral.
Robust referral reporting: Organizations should take steps to leverage their referral data to obtain insights into their referral workflows to understand turnaround times, referral leakage, and identify additional technical or operational opportunities.
COVID-19 has taught us that consumers have a strong interest in taking ownership of their healthcare journey. The industry will need to take action to keep patients engaged and ensure their care journey stays on track.