Just last week, Andy Slavitt, the Acting Administrator (i.e., top boss) for the Centers for Medicare and Medicaid Services (CMS), indicated that Medicare Access & CHIP Reauthorization Act (MACRA) may be delayed from the currently proposed Jan. 1 start date.
While this qualified as "breaking news" in the 24-hour news cycle, it really shouldn't be much of a surprise. To me, MACRA has much of the same fanfare as the ICD-10 transition; the legislation has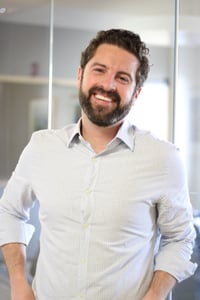 been controversial, seen as overly complicated, and will potentially have a significant impact on reimbursement (+/- 9 percent of all Medicare payments by 2023). There is confusion, apprehension, and uncertainty, with many comments on the rule coming from HIMSS, MGMA, and AMA. Others have also commented on the complexity, redundancy, and timing of the regulation. With such significant concern and hope for changes to the rule, many organizations have been hesitant to dedicate too many resources to a proposal that may change.
With the complexity of healthcare today, a final rule for such a significant change released just months before a proposed start date seems shortsighted. Healthcare is evolving rapidly, but aligning clinicians, operations, and technology to support MACRA is a lot to bite off. My bet is that we'll see a delay, but, then again, I'm not a betting man.
Regardless of any potential delay, MACRA is coming. It will dramatically shift the healthcare reimbursement landscape, and organizations should be well underway in preparations. Many of the MACRA reporting requirements for quality, clinical practice improvement activities, and advancing care information, are evolutions on existing Meaningful Use (MU) requirements, Physician Quality Reporting System (PQRS), Value-Based Purchasing Modifier (VBPM), and the Medicare Shared Savings Program (MSSP). Sure, there are new measures and different calculations, but at the core, the required stakeholders and competencies are the same.
There is a need for financial risk and reimbursement modeling, provider and patient engagement, quality management and CDI oversight, discrete clinician documentation and structured reporting in the EHR, and a strong PMO presence with clinician leadership as well as a cross-functional team to help drive the change forward. Now is the time to form committees, prioritize and coordinate initiatives, and ready the entire organization for the upcoming sea change.
At Nordic, we've been preparing for MACRA since before the proposed rule was first released, and we have our own cross-functional team ready to help manage this change. We have consultants with a long history of implementing MU and PQRS measures in the EHR, building clinician-friendly documentation and clinical decision support tools. We've helped clients navigate their population health strategy and build supporting technology for their Accountable Care Organizations and reporting on re-admission risk.
Beyond our deep EHR experience, we have consultants with backgrounds in quality management, coding, and risk management. We have physicians, nurses, care coordinators, and most everything in between. Through our experience, we've developed proven tools, methodologies, and analytics, so we're ready to help you navigate MACRA, rapidly improve your EHR and related operations, and make the larger shift to population health. We're passionate about advancing healthcare toward value-based reimbursement models, so let's work together to build a better future.