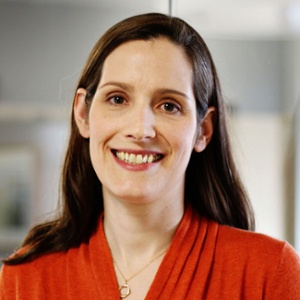 We've been social distancing and taking other COVID-19 precautions for over four months now. As cases continue to rise nationally and hospitals once again deal with a surge of patients, perhaps you, like me, are coming to grips personally with the reality that we're all in this for the long haul. Over the past few months, our very human illusion of control has vanished, and we realize that we all face an uncertain future.
The disruption that we're experiencing currently in our industry — and in our world — is unlike anything we've seen before. You may be thinking, "I'm not a healthcare professional on the front-lines of the pandemic, I'm not sick and haven't lost loved ones to COVID-19, and there are so many people who are in far worse circumstances than I am; so why is this situation so hard for me to deal with? I feel guilty even acknowledging that I'm struggling." Or, "I wish I were able to help my client in more of a patient care capacity — I feel so useless not being able to provide them more assistance, particularly as their own employees are being furloughed." Or, "I'm really scared, and I'm angry. I don't know what this means for me or for those I love. Is the market going to come back?"
I have heard these sentiments and many more expressed countless times over the past few months. My point is that you are not alone. Please read on for some observations, thoughts and articles that I hope will be helpful as we continue to navigate these uncharted waters — together.
Everyone in healthcare is experiencing the shock of industry change, and that includes consultants
A decade ago when Nordic was founded, many healthcare organizations had recently implemented their EHR or were planning to implement soon, which created great opportunities for talented consultants to help these organizations. Consultants often had multiple offers to choose from and frequent extensions. Over the past few years, the market matured, and while take-home rates came down, demand remained strong. This spring, that all changed, in a matter of a few weeks.
This market disruption may endanger both your income and identity
You take pride in the work that you do, in being a great consultant, and in providing for your loved ones — and rightly so. And, if your work is a dominant part of your identity and self-worth, the anxiety you are experiencing as a result of this market disruption may be amplified. If that sounds like you, then I encourage you to recognize that trap for what it is. For some reflections on decoupling your identity from your work, this recent article from the May 2020 edition of Harvard Business Review is a fascinating read and a great place to start.
It's OK to grieve
This situation may have created significant losses in both your personal and professional lives. Circumstances are changing so frequently that any plans and decisions you make must bear the caveat, "for right now." And while you may be adjusting to the "next normal" as people are calling it, that doesn't mean you've recovered from the losses you've experienced. I encourage you to check out this article from the March 2020 edition of Harvard Business Review. It helped me greatly as I worked through my own thoughts and feelings over the last few months.
We care about our teammates as people first and consultants second
At Nordic, above all, we care about our consultants as fellow humans and teammates. As always, we are all working to place consultants with clients and to facilitate their success while on contract. We know that everyone is under a lot of pressure and dealing with the emotions that accompany a really difficult situation. More than anything, we encourage everyone to please pay attention to your well-being and seek help if you need it.
Disruption accelerates innovation and creates opportunity
As you're painfully aware, COVID-19 and the accompanying fallout has taken a major financial toll on healthcare organizations, while also further complicating their already complex IT and operational needs. On a recent call with all of our consultants, we spoke about how we are actively engaging with our clients to offer innovative solutions geared toward their recovery. Our expectation is that we will serve our clients well when they need our help the most, and that this in turn will continue to generate more and new opportunities to partner with them in future. For more information, visit Nordic's COVID-19 resources site.
Nordic emerged from the last industry downturn stronger, more innovative, and positioned for rapid growth
The consulting industry at large has its ups and downs just like any part of the economy. In the Epic consulting space specifically, the last down period was in 2014. We saw many of our competitors get acquired or go out of business. Nordic not only weathered that storm but came out the other side stronger than it was before, due to our large client base built on strong partnerships, our stellar consultants, and our innovation in developing and launching our Advisory Services to meet our clients' evolving needs. Now, in the midst of a major economic downturn, Nordic is looking toward the future once again, building and investing for long-term success. I am confident that we will maximize the new opportunities presented by this current disruption and that we will be stronger and better positioned for continued growth and service to our clients as we come out the other side.
I am proud of the countless achievements of the organizations we've partnered with over the years, and am so grateful for the hard work and sacrifices they've made — and continue to make — to deliver care in these unprecedented and challenging times. Thank you to all the dedicated consultants out there and your commitment to improving healthcare. Here's to better days ahead.