MADISON, Wis. – Employees have rated Nordic one of the best consulting firms in the nation to work for, according to Consulting Magazine's recently published report. The annual Best Firms to Work For list was compiled based on surveys from consultants representing over 300 firms across all major industries and ranks Nordic No. 8 overall. This is the first time that Nordic has been included on the list.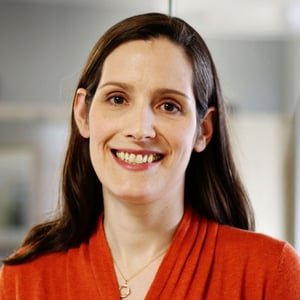 "For us, 'Best' means excellence, both in what we do and how we do it," Nordic EVP of Consulting Services Katherine Sager said in the report. "What we do is help healthcare organizations become better businesses with stronger patient outcomes. Being named to this list affirms for us again that what we are doing – and how we are doing it – is important and worth protecting."
The report lists Nordic as one of the best strategic consulting firms to work for. In addition, Nordic ranked in the top 10 in the entire nation for best firm culture, client engagement, and leadership. It underscores Nordic's core value of attracting and supporting the best talent to make a meaningful impact on healthcare organizations and patient care.
This has remained true as Nordic has evolved from an Epic implementation staff augmentation firm into one of the largest independently owned healthcare consulting firms. Nordic offers consulting services focused on strategy, technology, and operations, as well as managed services.
Nordic's commitment to listening to clients and forming meaningful partnerships is also echoed by consultants in the report. Nordic is listed in the top three for teammate responses to the questions "How often do you think your work has had a positive impact on clients?" and "How often do you feel that your firm is meeting your client needs?"
Nordic also placed in the top 10 in the nation for consultant morale and for consultants finding their work to be interesting on a typical assignment.
This latest honor is added to the growing list of workplace culture awards and recognition Nordic has received over the past few years. Already this year Nordic has been named to Modern Healthcare's Best Places to Work in Healthcare list for the fifth time and to Becker's list of Top Places to Work in Healthcare for the fourth-straight year. Comparably has also recognized Nordic for Best Company Leadership, Best Company Outlook, and Best CEO for Diversity. All three honors are based solely on current employee survey responses.