Have you ever tried to convince your friends to watch your new favorite TV show? You know they'll love it, but they're a little apprehensive to start a 22-episode run (and maybe a little sick of you talking about it).

Rolling out your EHR to new sites can feel much the same way. Whether you're extending your EHR to owned sites, newly merged or acquired sites, or independent partners, you know that your sites will be more efficient and high-functioning once they are live on Epic – but that doesn't mean there aren't challenges along the way. Luckily, you have a team on your side who has been there before.


In this video, Director of Affiliate Solutions Andrea Schmeichel gives a quick overview of the three types of roll-outs Nordic handles and how they differ based on organizational needs.
If you'd prefer to read rather than listen, the transcript is below.
Transcript
Hi, I'm Andrea Schmeichel, director of Affiliate Solutions here at Nordic, and I'm here to talk to you about the three types of roll-outs we typically see in our Affiliate Solutions practice.

#1: Owned clinics and hospitals
The first one is owned clinics or hospitals. These are clinics and hospitals that you own and are part of your organization and you want to extend your EHR to. The goals here are quality, efficiency and speed. You want to get everybody on the same EHR as fast as possible so you can all realize the benefits.

#2: Mergers and acquisitions
The second type we typically see are mergers and acquisitions. These are happening more and more as healthcare organizations are asked to do more with less, and consolidations are a way to save money and gain efficiencies. With mergers, you need to operationally merge as well as technically merge, and the operational merge usually happens first. This can create challenges for the IT team, as they try to restructure their already very full plate to put on, "How do we merge these two IT systems?" It can also be a challenge for the organization that's losing their EHR as they go through a mourning period, and can require some discussions about workflows, policies, and procedures and a big change management focus, even more than with the owned sites.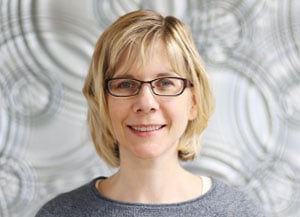 #3: Community Connect
The third type is Community Connect, which is an Epic-branded program for a hub organization extending its EHR to independent organizations, clinics, and hospitals that are smaller and typically in rural communities. This is great for the hub organization because if they share patients with those clinics and hospitals, having one patient record is great for the patients and great for the clinicians. It can be challenging because the hub organization has to adopt a new mindset and take on some additional levels of support that it may not be used to. For the independent organization, it's great because they can stay independent – which is hard in today's marketplace – and still get a world-class EHR. It can be hard for them because they may feel like they're losing some control, but with the right partnership, we find that these Community Connect implementations can be extremely beneficial.

If you'd like to hear more, please contact us. We'd love to talk with you.