Maybe you've worked for an EHR vendor or a healthcare organization, and you're wondering if consulting is the right path for you. Perhaps you're a recent graduate with a passion for IT and problem-solving, and you're looking at Managed Services to break into the industry. Whatever your interest, we know that one of your main questions may be, "What are the benefits of healthcare consulting, and how do I know if it's the right job for me?"
We sat down with six of our great consultants and analysts to answer the question: What are the main benefits of consulting? Here's what they had to say.
Note: Keep in mind, these benefits may not apply to every consultant role at Nordic (for example, some consultants work remotely and travel and some work in the home office; hourly consultants have more say in their project assignments than salaried consultants) – but they should give you a good idea for why our consultants choose to make this their home.
What our consultants said
"As a consultant, I feel I can have the most impact. I try to build up the team on each of my customers, whether I'm doing ongoing maintenance or implementing a new project. I have had the opportunity to work with and grow more people than I would within a single organization. As a consultant, I also continue my professional growth at a higher rate than as an FTE because each new contract brings new challenges. Even in the same type of role – say, as an analyst – you will often be asked to focus on a different part of the system than you have worked with before." – Caroline Pampell, Senior Consultant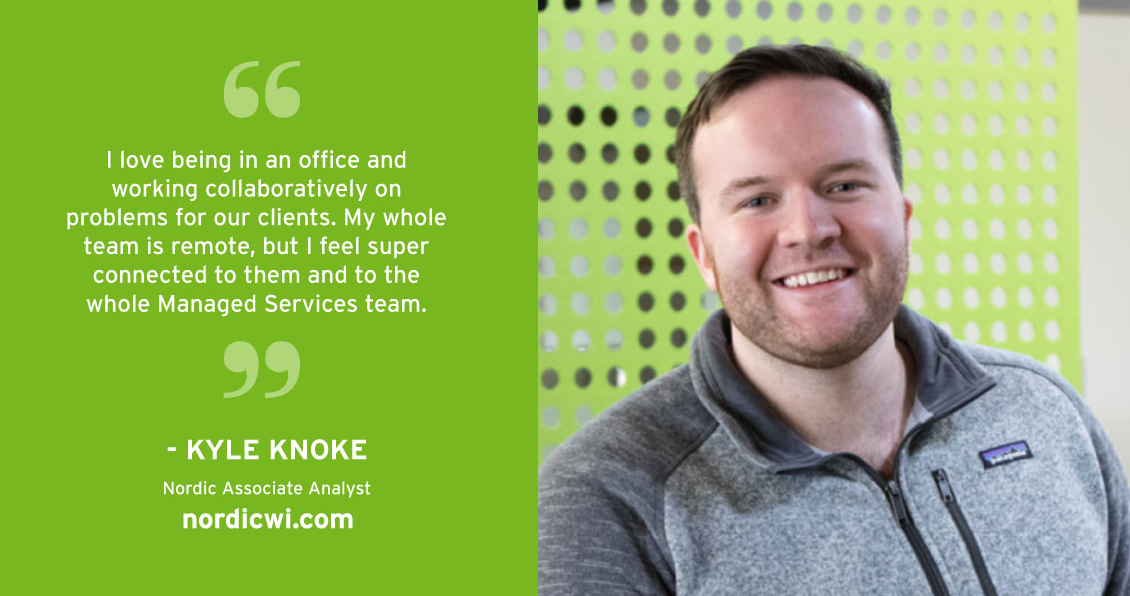 "For me, the biggest benefit of consulting is the opportunity to be exposed to so many different organizations and to learn from their different processes, challenges, and cultures. The healthcare industry can be complex and dynamic, so having that broad perspective helps me stay relevant and allows me to bring the best of my experiences to each client." – Alex Cutler, Senior Consultant
"I think the main benefit of consulting is the constantly changing nature of the job. You face new challenges every new contract. It keeps the job from getting boring." - Christopher Pearsall, Senior Consultant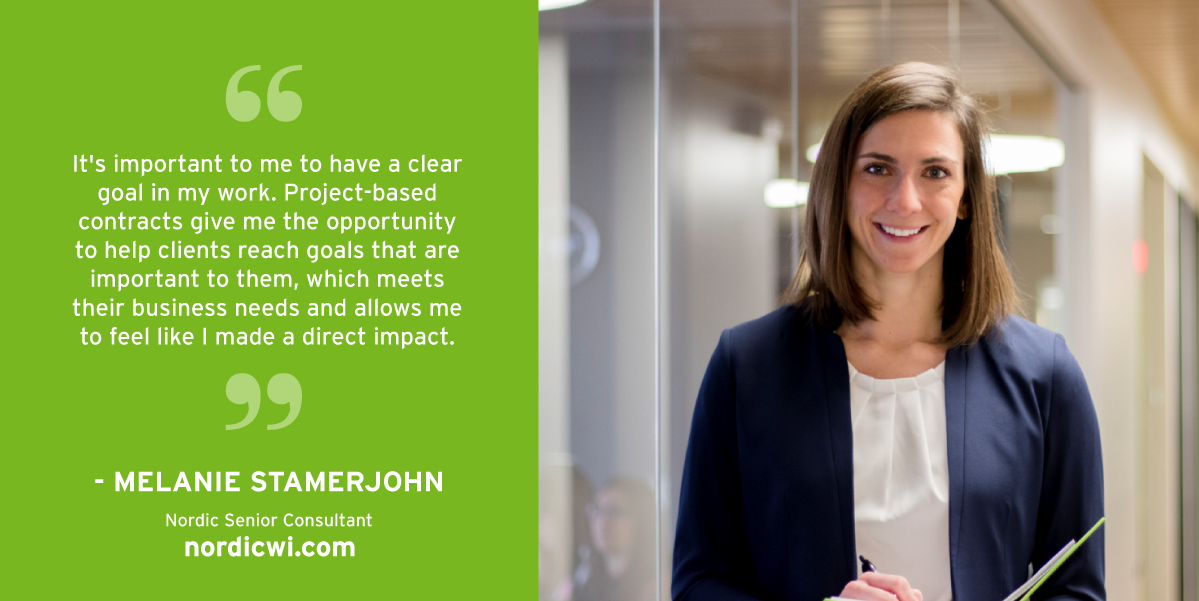 "I love the freedom to choose my projects. Being able to pick the location and type of project is awesome. I have done implementations, reporting writing, optimizations, and project management since going into consulting. I also enjoy the remote time – being able to work from home 25-100 percent of the time is great for keeping a normal routine while also traveling to the client site when needed." – Aaron Herzog, Senior Consultant