A culture is not invented. A culture constantly evolves...which is why it must be nurtured. – Simon Sinek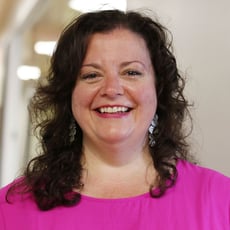 Nordic Consulting got its start 12 years ago providing technical know-how to health systems so that they could focus on the tough task of helping people be healthier. Since then, healthcare has moved beyond the basics of digitizing health records and a focus on reactive care. With a north star of client service, Nordic has stayed ahead of the curve by evolving to provide the capabilities we knew our clients would need. Now, with more than 1,800 employees and over 600 clients, we continue to meet the needs of today while growing to address the challenges of tomorrow.
At Nordic, we work to create a healthier world by connecting people, data, and technology in just the right proportions. Our workforce is composed of the best and brightest from a variety of industries, with varied backgrounds, from all over the world. They come to Nordic because they share the singularity of our vision: helping our clients do what they are passionate about – caring for people.
Nordic obsesses about building an inclusive culture that attracts high performers and team players who can embody our maxims and make it about 'we.' We know from experience the strength that comes from a diversity of background, thinking, life experiences, and culture. We take great pride in having a workforce that reflects the communities in which we – and our clients – live and work.
We also recognize that expanding to meet our clients' needs requires us to evolve our culture to meet the needs of our ever-growing family of consultants. To that end, we recently revamped our benefits to support the health and well-being of our people. We have also expanded our Employee Resource Groups, which provide welcoming communities for our LGBTQ2IA+, women, Black employees, and allies to connect and network across the globe. By providing a supportive workplace environment for our teammates, they feel empowered to bring their best selves to Nordic and their clients each day.
While there are larger companies out there, Nordic has always focused on healthcare because we believe wholeheartedly in our clients' critical mission to serve patients and communities. Over time, we have built capabilities to stay ahead of our clients' needs, serving as a strategic partner in anticipating and responding to healthcare's ever-changing business and regulatory environment. We have heard their stories, time and again, about the disconnect between strategic and technical services. It was clear that singularity of vision was needed – and was missing. We listened (a Nordic maxim) and strove to do just that.
From our roots in America's heartland, Nordic has grown into a global company. We continue to add new businesses into the Nordic family through acquisition, choosing those that share our mission, culture, and values, and who also bring the kinds of capabilities that complement our services. Nordic has built an Advisory consulting practice with a range of services, all intimately tied to the technical and managed services work we are so well known for. We offer services that help health systems enhance their patient engagement, care, and safety; improve their employee experience; drive operational efficiency; and bring the kind of financial visibility and data-driven insights that result in better outcomes.
Gratifyingly, our efforts have been noticed. KLAS has just rated Nordic among the best of the best in its "Healthcare Consulting and Services 2021: What challenges lie ahead, and who can help" report. While we are smaller – and the only firm in the report that focuses solely on healthcare – KLAS rated us among the top firms well-positioned to help healthcare organizations solve future problems. Healthcare leaders mentioned us for "strong talent," "market expertise," "worked as a team," "best practices and proactive advice, good knowledge transfer," and "practical solutions." This praise is a testament to our enormously talented people, as well as recognition of our scale and strength of services.
As we continue to build on the promise of a healthier world, we will stay focused on using technology to help our clients improve the health of the people they care for and improve the resilience of their enterprise, while fostering a workplace environment that elevates its teammates. If this describes you, let's talk!