Health IT employment is projected to grow by 13 percent between 2016 and 2024, and healthcare jobs overall are expected to grow 18 percent, the highest of any major occupational group. That means there's huge opportunity for those looking to break into the healthcare consulting space — and huge benefits in the form of flexibility, compensation, and the chance to positively impact patient care.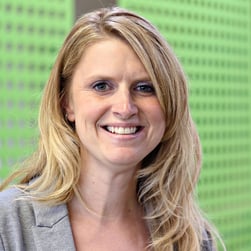 Whether you're considering a move into consulting from an EHR provider or another area of healthcare or IT, we've highlighted some important things to consider when deciding which consulting role fits you best and how to engage a firm to learn more about possible opportunities.
Before we jump in, it's important to get the main takeaway out in the open: Don't be afraid to ask questions when reaching out to a firm. Kelli Eddy, Nordic's practice director of leadership and training, explains that you should never feel like you'll be locked into anything when you engage a consulting firm to see if it's a fit. Getting your questions answered is the first step, and a great consulting firm will never make you feel like you need to hold back.
---
"We're all about sharing how we do things. Even for those who aren't able to step into a consulting role at the moment, we want to keep lines of communication open for the future. People really value that. We're always honest and up-front about what's needed and how we can help get people into the health IT space."
Kelli Eddy
Nordic Practice Director of Leadership and Training
---
Understand which roles fit your experience, goals, and lifestyle
While it may be obvious which type of consulting role you're cut out for, we advise you to spend time considering how your skills, experience, and preferred lifestyle fit with the various options for consulting jobs.

It's important to consider:


What kind of experience do you have?

Are you certified in Epic or Oracle, or do you have experience in revenue cycle management? Our Epic and ERP traveling consultants usually require experience, whereas Managed Services and Revenue Cycle Transformation team hire experienced consultants as well as driven recent college graduates.
Where do you excel?

Are you a dynamic people person who wants to advise CIOs on their organization's strategy? Or are you an analytical problem-solver who loves to dig into a tough challenge? Understanding your skills will help you match up with the right fit in consulting.
What kind of lifestyle do you want? Some people want to travel Monday through Thursday to a client site, and others prefer to work from home or from an office base, whether because of personal preference or family obligations. Our traveling consultants are on the road much of the time, but we also have teams (Managed Services and Data & Analytics, to name two) who work from a home office base or remotely.


We recommend taking a few minutes to think through these questions and be honest with yourself about the answers. Once you've done that, check out Which Nordic role is right for you? If you already know that you're interested primarily in Epic consulting, skip through to our comprehensive guide to health IT consulting.
No matter which consulting path you decide to pursue, our practice directors always stress the importance of being open and honest when evaluating your current capabilities. Planning and anticipating this early on can be incredibly helpful when a firm sits down with you to find consulting opportunities.

---
"We're always listening to where our consultants want to go next with their project work. People are eager to grow their skills in order to take on bigger and better projects, so we're constantly learning where people want to expand and helping them attach themselves to the projects that help them get there."
Kelli Eddy
Nordic Practice Director of Leadership and Training
---
Prepare for the basics
Consulting firms will be curious to learn about who you are, what you've done, and what you want to do as a consultant. Here are a few things to do before you reach out that can go a long way in helping both sides understand what level of consulting fits your history and experience.
Get your certifications up-to-date.

Simply put, firms will need to validate that all your certifications are up-to-date. Make sure this is done first and foremost.


Figure out if your values align with the firm's values.



You'll be happiest at work if you can find a company that shares and embodies your values. Here at Nordic, we live by

11 maxims

that act as an unofficial code for how we treat each other and our clients. Before you start a conversation with a consulting firm, take a look at their website, talk to current or former employees, or read Glassdoor to understand how their values come to life every day in the workplace.


Take stock of your experience and skills.



While EHR experience is obviously a primary factor, we cast a much wider net when it comes to capturing diverse talent. Leadership capabilities and related project work that demonstrates strong soft skills, for example, are also areas we want to consider when finding the right role for a new consultant.




Determine what types of projects you are and aren't willing to do.



In addition to knowing the types of projects you want to take on, make sure you understand any "dealbreakers" you have as far as location, project scope, travel schedule, or any other limiting factors.

---

"Aspects like culture fit and related work experience tell us a lot about someone's ability to be a strong leader, so we ask a lot of those types of questions early on. Certifications are certainly very important, but aren't always a must for leadership. We want to paint a full picture of someone's capabilities."

Kelli Eddy
Nordic Practice Director of Leadership and Training

---
Know what firms will be looking for in you
Here are a few things to keep in mind as you prepare to connect with a firm. While this is far from an exhaustive list, and each conversation will obviously be unique, nailing down these four basics go a long way.


Clear and complete resumes

Your resume will obviously be an important asset. Firms will be looking for current certifications, breadth of experience and ability, and specific system aptitudes. All of this is used to determine whether someone has the experience they're looking for in a particular role. If you need advice on building out your current resume, check out our post with tips for creating a great consultant resume.


Thoughtful questions

Like any professional interview with a prospective employer, consulting firms often expect to hear at least a few follow-up questions throughout the conversation. While specific questions will obviously vary from person to person, it's especially important for both sides to be clear about the candidate's areas of expertise and interest. Ask the questions you feel are necessary in order to have an open and honest conversation about where you'll be successful and where you will struggle. This goes a long way in helping a firm set you up for success.


Prompt communication

We realize it's extremely important for prospects that we get back to them as soon as possible with any follow-up information or decisions. That's why we hold ourselves to very high standards for prompt communication and expect the same for those interested in joining our team. Timely, respectful communication goes a long way in relationships between consultants and firms.


Honesty and openness

Especially in the initial conversations, we want to focus on the areas you excel in while noting the areas you want to grow and how we can help you expand your talents. We have a variety of resources for those looking to expand their capabilities while working as a consultant, so inexperience should never be seen as a taboo subject. If you're new to forging client relationships in a consulting capacity, we're happy to set up mock client interviews to build confidence before embarking on a new project.
Know what to look for in a consulting firm
If you're new to consulting, you're probably spending a lot of time thinking about what firms will see in you, but it's just as important to know what you're looking for in them.
While preferences can look very different from one person to another, when asked about what they liked most about us, just about every consultant mentions one important factor: transparency.


---
"When I ask our consultants about what made Nordic stand out to them, it almost always goes back to transparency. We really work hard to make sure you're not just a number, but part of a team. We want to be your advocate, because we rely just as much on our consultants as the other way around."
Kelli Eddy
Nordic Practice Director of Leadership and Training
---
In addition to hearing a lot about transparency, we also realize how important timeliness is to our consultants. That's why we adhere to a 24-hour policy when it comes to vital communications going both ways.
The bottom line here is simple: Firms shouldn't force you to wait until another scheduled call when critical project details and opportunities are on the line. Strong lines of communication should be kept open at all times, and neither side should feel like the other is keeping them in the dark.
Familiarize yourself with the general process of engaging a consulting firm
During your preparation, it's helpful to get a basic understanding of how the process of engaging a consulting firm typically unfolds. While no two firms approach the application and onboarding process exactly the same, we've summarized the basic steps you can expect to follow in some form or another — especially if you decide to talk to us.


Initial screening

While some firms may only arrange for one initial screening session, others (including Nordic) typically have more than one depending on the role and the types of project work you're looking for. For those interested in specific application practices and leadership roles

—

and who qualify to be placed in them

—

we may expedite the process in order to submit them for projects on the horizon. Others can apply through our candidate team.


Discovery & assessment

For those looking to start their consulting role through our candidate team, the next step is a more specific discovery and assessment session which involves a conversation with one of our practice managers in the specific area(s) you're interested in. Our practice managers will run through some questions to dive deeper and get a better understanding of your expertise, goals, and personal preferences.


Opportunity discussion

Lastly, if both you and the firm feel like you'd like to move forward, the team will set up branded resumes and put together an offer for project work.


---
"These are technically interviews, but they're very conversational. Be prepared to answer questions about your background, your strengths and weaknesses, what you've done, and other questions along those lines. It's also helpful to give us some transparency on areas that you'd like to improve. If you'd like to strengthen a skill through a class, for example, let us know! We're more than happy to work with consultants there. Just being honest about your travel and your preferences, and what you're really willing to entertain is important. That will help us get you the projects you're looking for."

Kelli Eddy
Nordic Practice Director of Leadership and Training
---
Lastly, it's worth noting that you don't have to be anywhere close to decided about pursuing consulting when you engage a firm. Even if questions are all you have, we always suggest making that first connection to get some helpful answers.
Want to learn more about the details of EHR consulting? Check out our Health IT Consulting guide and learn what draws people to top firms, what options are available, and what the consulting lifestyle is like.