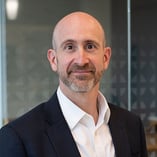 Healthcare has been on the innovation treadmill for decades. And it is exhausted. Every change is "cutting edge," "revolutionary," or "disruptive." In reality, very little of the industry's investment in "digital health" is innovative – it hasn't radically changed healthcare delivery. In truth, much of the $91.7 billion spent globally on digital health between 2010 and 2020 (including the $35 billion jumpstart in the U.S. that followed the 2009 passage of the HITECH Act) has been about one thing: modernizing, not innovating, our healthcare infrastructure. That is a good thing; it is the foundation for improving delivery and health outcomes at scale. Healthcare needs to maintain the focus on modernizing practices with a continuous improvement approach (watch a quick explainer video here) and turn away from the quick-fix promises of overnight transformation.
Modernization efforts over the last 20 years have centered on the use of technology to improve the way we do the things that we already know how to do and to solve the problems that we already know exist. This includes: introducing new technologies to improve care delivery and efficiency; updating data infrastructure, including architecture and storage, to introduce digital records; promoting information sharing among care teams; adding new types of data to health records; and introducing cloud-based data and application services for enhanced functionality and security. While healthcare lags other sectors in terms of digital capabilities, its modernizing efforts have moved beyond paper records and photographic plates for imaging.
Innovation isn't simply change or introducing elements to existing paradigms; its root essence is groundbreaking "newness." At its heart, it is about building or using things in combination that haven't been done before or applying new technologies in ways that solve problems that we didn't even know we had. In healthcare, that means giving clinical care and operations teams new tools they may bring to bear on a problem in such a way as to change the care being delivered. This is a key differentiator from changing the mode of care delivery (which is modernization). For instance, virtual delivery of mental health services is a great example of modernization. Patients get the same Cognitive Behavioral Therapy that they would have received in the office, just through a different medium. Real innovation will come when virtual care is combined with chat bots, remote sensors, smart pill bottles, and other patient-specific data that can be combined to create highly accurate predictive models that allow care teams to intervene or address new concerns earlier.
Some have raised the point that there is a dichotomy between the fixation on "innovating" and the ability of the U.S. healthcare system to solve basic problems like inequality of outcomes, access to care, and price discrepancies. This is a trenchant observation. For starters, healthcare has a problem sharing, using, and monitoring for the use of best practices. Frequently dubbed "unwarranted variances" in care, these discrepancies can have a huge impact on health outcomes. At a recent conference, a physician spoke of racial discrepancies in the time to administer a time-sensitive medication – a procedure for which the system had a checklist – that affected patient outcomes. The ability to identify that there were disparities in the time it took to give the medication, and then to get to the root cause of the problem, was in part due to a more modern data infrastructure, not an innovative new bit of technology.
We can embrace this full picture if we see modernization as a partner to innovation. Modernizing gives healthcare the tools needed for true innovation – the combination of advanced tools that, together, can change the way care is delivered. Everything else is about making current practices, operations, and the back offices to be more efficient, safer, or more convenient. Consider the cloud as another (much smaller) step in our efforts to modernize. It builds on previous investments, rather than replacing the massive investments most health systems have already made. Even a hybrid cloud strategy gives a system access to many solutions that address the technical, operational, and clinical challenges within healthcare. By modernizing and providing access, clinical care teams and others can put the tools and data together in news ways, driving innovation in care delivery as well as patient and clinician experience.
A few years back, there was a great article in the Harvard Business Review written by a CEO and chief medical officer who argued that healthcare needed less innovation and much more imitation. This opinion is still relevant today. Many of the issues healthcare is struggling with have already been solved in other sectors: data interoperability, the widespread use of a common data standard, transition to the cloud, and building a resilient mentality to cybersecurity.
Other industries like retail and finance are further along in their digital modernization efforts and have adopted cloud-based solutions from providers such as Amazon and Google. They're making progress against all these challenges with a unified approach. Healthcare is slower to recognize the leveraging power in these capabilities but will eventually have to face some very compelling facts: the big tech companies have invested more money developing secure, scalable cloud-based tools that enable an array of powerful applications that most health organizations will spend on innovation in the next 20 years. In fact, Sachin Jain recently suggested that tech companies should modernize healthcare through the acquisition of large health systems and rapidly introduce technologies (at scale) that would streamline operations and alleviate our reliance on fee-for-service by enabling better (dare we say 'real time') data sharing between payers and providers. Acquisition probably won't be the go-to solution for most, but collaborations that combine the best of a healthcare organization's clinical expertise with the technical know-how from the tech world will offer the best fit-for-purpose solutions.
While the next shiny new thing will certainly capture our attention enough to buzz with the promise of transformative change, it is good to remember the importance of a digital strategy focused on bringing the right data infrastructure and tools to bear on the clinical and operational needs of the organization. Today this sort of modernization means looking for opportunities to use cloud and platform solutions that can address many organizational needs at once, regardless of how mature some areas are relative to others.