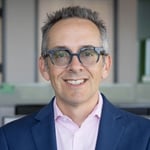 Frozen thinking occurs when Princess Elsa of Arendelle uses her magical powers to control and create ice and snow, sometimes to the detriment of her younger sister, Anna. No, wait. That's wrong. Actually, frozen thinking happens when one is locked into a set of assumptions that may have been true at one time but may no longer hold. Some examples of frozen thinking in healthcare are the concepts that patients must come to the office to see the physician, that the patients have to wait near the front of the office for an examination room to become available, and that they then need to update the physician about all that has happened since the last visit. The COVID-19 pandemic has done much to make obvious some of our frozen thoughts, yet there are still more to be thawed out.
Tim Berry, business author and founder of Palo Alto Software, wrote a blog post about some of the danger signs of frozen thinking. He writes that you might be guilty of frozen thinking if you say things like:
We've been doing that for years, so we know it works.
We tried that. It didn't work.
We've always done it this way.
Everybody else does it like that.
Nobody else does it like that.
Have you ever heard any of your healthcare colleagues use this language? No? Just me?
Our friend the novel coronavirus forced us to reconsider some of our frozen thinking because…well, we had no choice. Doctors' offices were open one day and closed the next. Hospital emergency departments were overrun with COVID-19 patients, and we were told that if you were not close to death, it made sense to avoid the ED. Traditional ways of billing and paying for healthcare services went out the window as the government eased certain longstanding rules and took on new, broader roles.
To solve a problem, we first must admit we have one. Let's explore an aspect of healthcare in which most of us are well versed: scheduling an office visit. The process by which we make an appointment to see a doctor is not very straightforward. Frozen thinking would lead us to believe there are only a few ways to do it. For decades, our only option was to phone the office. For the last 10-15 years, we have been able to leverage the patient portal to see availability and easily schedule an appointment. But what to do if we do not have an account on the necessary portal?
A "thawed" thought might be to allow a prospective patient to see availability and make an appointment using common search tools. Many of us use Google to get information about doctors that can help us. If we are looking for others' opinions, a site like Yelp or Healthgrades might be perfect. Wouldn't it be nice to be able to see physician availability and be able to schedule right from those sites or their companion applications? As APIs standardize around governmental requirements, this is rapidly moving from "that's not how we do things" to "why wouldn't we do things this way?"
Healthcare frozen thinking might posit that nurses cannot meaningfully contribute to physician progress notes in the ambulatory setting. No, we have done it the same way for years. The nurse can note the chief complaint and maybe – MAYBE – enter some signs and symptoms into the electronic health record (EHR). Thawed thinking allows us to move beyond this. First of all, even if it seems to some younger physicians that "we've always done it this way," that's not accurate. Documentation requirements were significantly different back in the day. Secondly, the rules have changed, and we need our colleagues in HIM and coding compliance to help us move forward together.
If we can get out of our own way (by warming up old thoughts?), we are able to encourage everyone on the care team to practice at the top of their license. Nurses can start the progress note, and the physician can review, edit, add, and finalize it with their signature. Clinicians with proper credentials and training can abstract information from other parts of the chart so that it can be acted upon via clinical decision support (CDS) and analytics tools.
Looking to address burnout? Team-based care must ask: did someone need to go to medical school and finish a residency to complete a particular task? If the answer is no, we should find a non-physician to do that thing, no matter what it is, and allow everyone to operate at the top of their license.
Frozen thinking gets in the way of innovation and advancement. It behooves us to continually ask, "Why do we do things this way?" and "How did we do this before the EHR?" These realistic and appropriate questions will often help shake up the status quo, eliminate cobwebs, and potentially move us into places we can barely imagine today.