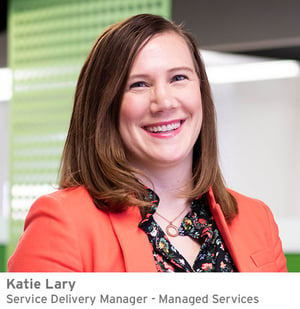 You know how the old saying goes: "Time flies when you're having fun with quarterly upgrade build, testing, and training."
OK, that might not be how the saying goes, but it's hard to believe it's been a year since the release of Epic's first quarterly upgrade.
Think back to your year-ago self. Were you concerned about how your organization was going to handle this transition? Were you uncertain about how you were going to staff and allocate resources to upgrades? Worried about the need to prioritize certain features over others that would need to be left "off?"
If so, you weren't alone.
Now that we're a year removed from the initial release, it's safe to say the sky hasn't fallen. In fact, many organizations are in a stronger place with upgrades. If you haven't made the move yet, there's a lot you can learn from the organizations that have.
High-level update on upgrades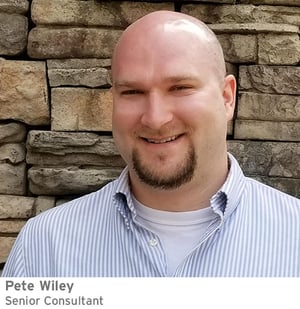 By moving to a more frequent upgrade schedule, organizations are now able to release quick updates, while spanning larger updates across future releases. They're also finding they need less intensive "command center" type of support and can dynamically delegate analysts for quarterly upgrades based on the amount of work needed for each. As with any change, though, there are still some gray areas that need to be addressed when it comes to extracting and deploying the large-scale projects, such as Storyboard.
Some organizations have found it more efficient to bundle two upgrades, rather than follow a quarter-by-quarter model. We're also hearing from client partners who are pleasantly surprised at the lower volume of notes and build involved in one quarterly upgrade. And when it comes to training initiatives, the new model is helping organizations develop an ongoing culture of learning within their health systems.
So, what else can we learn from those who have taken the leap and moved to the quarterly model over the past year? Here's a quick round up of the top six takeaways.
1. Select an effective project manager
An effective project manager (PM) – someone who is detail-oriented, organized, and structured – is a critical component of any project, especially as you move to a quarterly upgrade model. Most organizations that have experienced success navigating to this new model have done so with the leadership of a trusted project manager. As with any other large-scale project (go-live, upgrade, or otherwise), this person will help you manage the high volume of resources and people involved in the project. It's also beneficial for your project manager to have deep knowledge of Epic, as well as expert communication and planning skills.
On any given week, a PM has many touch points with key members of your upgrade teams, including your environment manager, hardware team, server team, client systems team, reporting team, training team, testing team, application team managers, SMEs, stakeholders, leadership team, and more. It's helpful to have one person take the lead on these meetings, holding each of these team members accountable for next steps and deliverables.
The areas of an upgrade where organizations struggle tend to center around testing scripts (and, as a result, testing), hardware (specifically printing), and not getting training involved early and often enough. It's difficult for organizations to balance this work with other projects and competing priorities, and this is an area where a centralized project manager can assist early and often.
2. Develop ongoing end-user training resources
In the past, with major version upgrades, you may have developed and then re-worked a training program for upgrade-specific changes. That approach could have worked for your organization because you had time between major version upgrades to apply the necessary resources to develop these training materials and staff up for delivery.
As you move to quarterly upgrades, though, you'll be losing a lot of efficiency and continuity if your training team is continuously tasked with onboarding and offboarding end user trainers. Organizations that are experiencing a smoother transition to quarterly upgrades have placed a greater emphasis on developing an ongoing learning program. This type of iterative program will enable your team to adapt to the faster pace of change that quarterly upgrades bring.
As mentioned above, to ensure long-term success for this ongoing program, you'll want to bring your training team into the project as early as possible. Your trainers should be in the loop on all major decisions throughout every step of the process and need frequent touch points with analysts to understand the changes ahead. Having well-informed trainers will lead to effective resources that help educate and empower your end users.
If you're looking for additional advice on how to develop an effective training program for your quarterly upgrade, download this guide for '7 Practical Training Tips.'
3. Revise processes designed for major version upgrades
When moving to the quarterly model, you should review your major version upgrade processes and adjust accordingly to fit the frequency of the new model. For example, we're seeing how build-freeze processes, which may have lasted several weeks, will now need to be shortened to fit the new timeline.
In addition, you'll want to rethink forums to build relationships between IT and stakeholders and also plan for more frequent team meetings. By evolving these sessions into more reoccurring touch-bases, you'll foster organic relationships that lead to better results.
4. Create a targeted communication plan
It sounds simple in theory, but communication (or lack thereof) is one of the biggest challenges of a successful transition to a quarterly upgrade. With so many changes on the horizon, it can be difficult to determine how to effectively and efficiently communicate to each and every individual who will be impacted.
If you've selected a project manager, he or she should be able to develop a detailed plan that helps you target your communications to your leadership team and end users. This plan should include
An explanation of what's changing and why
How the change may impact specific workflows
The team(s) and role(s) impacted
Which channels you're going to use to communicate these changes (email, newsletter, department meeting, Learning Home Dashboard, etc.)
The timeline for sharing information throughout each phase of the project
Model for post-upgrade support
Organizations seeing early success with quarterly upgrades have made communication a top priority from the get-go. Even if you're in the pre-planning phase of your transition to this new model, it's never too early to start developing your communication plan. Your end users and leadership team will thank you for it.
5. Plan accordingly for additional and ongoing support
If you're moving to a quarterly upgrade schedule, it's important to think through your long-term strategy for ongoing support and maintenance. As your users attempt to use new functionality at a quicker pace, your support staff may continually face a high volume of upgrade-related questions or potential issues.
This is where organizations have had success partnering with a remote support and maintenance, or application managed services, team. Depending on your needs, this remote team can take the lead on your quarterly upgrades including release note review, build, testing, and cutover/go-live support, as well as on ongoing support and maintenance. By offloading this work, your IT team can remain focused on other high-priority initiatives or projects at your organization.
6. Don't be afraid to ask for help
There's a lot to consider when planning this transition, but one thing's for sure: Moving to quarterly upgrades creates a lot of volume of activity in a relatively short period of time. And unlike other projects, such as go-lives, quarterly upgrades will run parallel with other initiatives and rollouts. It can be difficult to prioritize everything.
Don't be afraid to ask for help. We've worked with many organizations to help make this transition to quarterly upgrades a smooth one – providing everything from project management, to expert application and training resources, to remote support and maintenance (including release note review, build, testing, and more). We can tailor our approach to fit your specific upgrade needs.
No matter where you're at in your move to the quarterly upgrade model – whether you're still in planning mode, you're a well-oiled upgrade machine, or you're somewhere in between – we can help. Connect with us, and we'll listen to your upgrade needs. And if you're visiting Madison at the end of August, please stop by our Nordic Open House on Aug. 26 from 7-10 p.m. It's always more fun to discuss upgrades over a fresh batch of cheese curds.
Katie Lary is a service delivery manager for Nordic Managed Services. She has over a decade of healthcare experience ranging from nursing to nutrition to EHR implementation. As a service delivery manager, she oversees Nordic's support of Managed Services clients, including integrated upgrade support. Katie joined Nordic in 2017 as a senior consultant, working as an Epic program manager.
Pete Wiley is a senior consultant with Nordic. He specializes in upgrade strategy and enterprise project management. Most recently, as a senior consultant, he's worked with healthcare organizations on the transition to quarterly upgrades, new functionality rollouts, and change management. Pete's interests are in healthcare leadership, IT cultural transformation, and mobile care delivery.