Bart Klaas' journey to health IT is not unlike others in the industry. A chance encounter on a job board and a love of Madison brought him to Epic, where he spent six years on the Implementation Services team. But it was his love of traveling and his ability to stay even-keeled in the face of stressful situations that has led to a fulfilling career at Nordic on our Radiant and Cupid teams where he's growing his career and making a difference. Read more about Bart's journey in healthcare and his experience with Nordic below.
Bart Klaas is a Senior Radiant/Cupid Consultant who has been with Nordic since 2013.
You've been in health IT for 12 years; how did you get your start?
Bart: I always had an interest in programming, databases, and technology infrastructure in general, and I ended up getting a degree from Winona State University in Minnesota with a degree in management of information systems. About the time I was graduating, I was searching all of the job boards and a few roles at Epic popped up. I thought to myself, "I like Madison, and this seems interesting," so I applied for every single job I saw. After taking the many development and programming tests and going through the interview process, I landed on the Radiant Implementation Services team at Epic.
What brought you to consulting?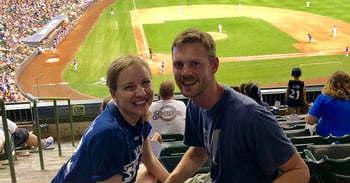 Bart: After six years at Epic supporting multiple clients across the country, I left to work for a local not-for-profit organization. During my time there, I started to miss certain aspects of traveling, such as experiencing new cities and the overall excitement that travel can bring. I also missed the type of work that I did while at Epic. Becoming a consultant afforded me the opportunity to contribute to meaningful work while achieving that healthy balance of travel that I was looking for.
Why did you come to Nordic?
Bart: In conversations with friends and former colleagues, Nordic kept coming up over and over again. Nordic seemed to have hired the best of the best, people that I knew from my time at Epic that were of really high integrity. After meeting with the team and understanding that I could do exciting work and have that work-life balance while still scratching my travel itch, I knew it would be the perfect fit. And I was right!
What do you enjoy most about the work you're doing?
Bart: As a Cupid and Radiant consultant, I really enjoy the problem-solving aspects. It's more nuts and bolts than anything. Every day presents new challenges, as clients are using the applications in different ways. You gain more knowledge the longer you do this, so with each new project comes more options in your head to solve these varying problems.
I've had several people I work with tell me I'm crazy for doing this as I jump from implementation to implementation during the most stressful periods of their lives. One of my strengths is being able to keep an even keel throughout and just push through to the end. I'm able to take on their worries and be that person who they can lean on so they can sleep better at night. They don't feel alone in the push to get things up and running.
That's one of the biggest things that makes me feel good about what I do. You get the instant gratification of having a positive impact in the lives of the physicians, techs, and other healthcare workers by solving these complicated problems. Knowing that trickles down to improving the lives of patients is just the icing on the cake.
How does your experience at Nordic compare to other firms?
Bart: What's different about being a consultant at Nordic is the phenomenal level of support from the consulting services team. They're always there to listen to me and my preferences in contracts. Life is constantly changing, so knowing that my contracts can ebb and flow along with it is reassuring.
When it comes to professional development opportunities, a few years back I was interested in getting my PMP certification. Nordic was incredibly supportive. I was able to take time off to study and prepare for the test, which I passed. I also appreciate the diversity of opportunities that Nordic has offered to me over the years. Outside of my Cupid and Radiant implementation work, I've been able to assist with development of optimization assessment materials for Radiant as well. Nordic recognizes that these growth opportunities are important for the consultants and the overall growth of the company.
The people that work at Nordic are just outstanding, both the home office and consultants. I've had contracts in small towns where there wasn't too much to do, and being able to get together with other Nordic consultants after work made it much more enjoyable. It's always fun to cross paths with each other on different projects throughout the years.
What is it about traveling for work that you enjoy?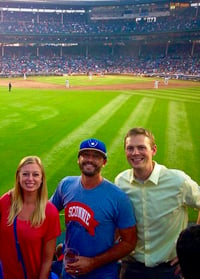 Bart: Coming from a small Wisconsin town, I really enjoy experiencing new cities. When I worked in Chicago, I got the feel of what it would be like to live in a big city without actually having to commit to it. I loved being able to walk to local restaurants, to the lakeshore beach, and just all the activities that would be happening around town. I'm a huge baseball fan, so it was great to hop on the L out to Wrigley to watch the Cubs play. Being in a city for a long contract, you can get the touristy things out of the way quickly and then after that you start exploring the city like a local. Then you're off to a new city and get to do it all over again. It's really exciting to have all these different experiences and friendships with people across the country.
How has the industry changed in the 12 years you've been in health IT and how does it impacted your role?
Bart: There's definitely been a shift to fewer implementations but more needs for support and optimization. The growth of Nordic's Managed Services team is certainly a testament to that. There are a lot of live clients and a lot of people at the client sites who know what they're doing. The problems that clients need our assistance with are much more complex. They're not just wanting to get their system up and running. They are looking for solutions to make their systems more efficient, more cost-effective, and better for patient care. There's been a notable shift, and it continues to progress. From a consulting perspective, it presents new and diverse challenges and continued opportunities for growth.
Interested in becoming an Epic consultant? Check out our full list of openings and apply online.