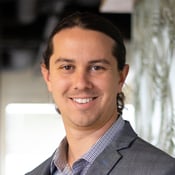 Recently, Nordic CMO Dr. Craig Joseph wrote an engaging piece on data interoperability entitled "You can't always get what you want." The central thesis is that adding functionality to the electronic health records (EHR) one app at a time is expensive, time consuming, and sub-optimal from a data strategy approach. Some of this is on point, and historically these difficulties caused tremendous pain and expense. But what Dr. Joseph misses is that today we have standards-based technologies that allow for robust EHR integration with minimal installation and implementation overhead. Utilizing standards-based integrations reduces the overhead of a traditional EHR integration process and enables a number of benefits. In other words, if you try sometimes, you just might find you get what you need.
Dr. Joseph is certainly right that interoperability is crucial. And he is in good company: Nordic CEO Jim Costanzo highlighted the importance of interoperability after last year's CHIME Spring Forum.
Advancing healthcare interoperability regulations
The Office of the National Coordinator for Health Information technology (ONC) created a pathway towards more seamless interoperability with the Patient Access and Interoperability Rule, which puts in place requirements for data sharing across the payer, EHR vendor, and provider realms. The object of this rule was to make it easier for data to be shared more broadly across the expanding healthcare ecosystem and open a marketplace of solutions and options that people can use to better manage their health across their lifespan. And this is the key: if we want healthier people, we need healthier data sets and ground rules for data sharing that build upon HIPAA and encourage appropriate uses.
Healthcare interoperability wins
As the industry has moved in the direction of strict standards-based technologies, we've seen a few key wins:
Implementation of data sharing is slowly getting less expensive and less time consuming. Today it is almost impossible to set up and test an HL7 interface in six weeks, but FHIR connectivity and SMART on FHIR launches are entirely possible in this timeframe. As EHRs and documentation improve, and support personnel mature, we're seeing faster timelines and workloads, a key part of performance optimization within the enterprise. Within a decade we may even see one-click FHIR and SMART on FHIR application installs that function like a mobile app store. This means that health system CIOs and staff can focus less on the technical burden of an integration and instead make selections based on the benefits of the solution.
Health systems are seeing a reduced burden from a support and security perspective as well, and this is because they're supporting consolidated and standard technologies. It is far easier to support and maintain a menu of FHIR APIs compared to custom HL7 interfaces and flat files. Security can be managed within the application, such as through an Epic user record, rather than through decentralized approaches such as SQL users, SFTP or Windows accounts, or integration engines. By centralizing authentication processes inside the EHR you also get a more finely tuned authorization approach. For example, you can grant or remove access to specific data types using tailor-made settings within the EHR.
Health systems have long asked their vendor partners to adopt standards-based technologies and have even begun declining to integrate with those who refuse. And why refuse anyway? Standards-based technologies enable more repeatable implementations and faster access to data. These integrations are also far less brittle than flat file-based integrations and SFTP connectivity.
Integrations enable new features
SMART on FHIR is gaining rapid market share as an integration tool that reduces the need for actual data integration. How so? SMART on FHIR allows EHR users access to unique screens and data that the vendor controls, but they access these screens from within the EHR. In many cases the app vendor no longer needs to transmit data into the EHR, as they can make it available to the user via a single click. SMART on FHIR also enables a deeper EHR integration, which allows ISVs to explore novel approaches after their initial integration.
Persistent interoperability challenges
There are still significant challenges within the interoperability space today. EHR vendors continue to remain relatively closed to integration and information sharing. Even after paying the fee to enter their "walled gardens," workflows and screens are not shared. Vendors are also not willing to share much of their web service (API) specifications, except for those mandated by the Patient Access and Interoperability rule. ISVs and health systems both must communicate closely with vendor support staff to properly comprehend and implement available web services.
There is also some tension between the security burden placed on providers by HIPAA and the requirement to share data that is part of the Patient Access and Interoperability rule. This is in addition to the responsibility to protect patient data. Negative publicity is often directed to the healthcare provider when a breach occurs, even if it is not the fault of the provider. For now, providers have to bear the burden today of educating their patient populations about the risks and opportunities of data sharing, even as they walk the fine tightrope of securing and sharing patients' data based on government mandate.
A brighter future for healthcare interoperability
But things are getting better. Today there are "rules of road" in place and a clear line of sight for the future. Health systems and EHR vendors will be working with the FHIR standard for years to come, and CMS is working on new uses of the FHIR standard to reduce cost and complexity across healthcare treatment, payment, and operations. IT professionals are gaining experience building and deploying these technologies and simplifying the process as they go. ISVs and health systems alike are adopting the technologies and producing new innovations that push the boundaries of what is possible. While it may be hard to predict what will happen next on the healthcare interoperability journey, there is a strong foundation on which the health IT community can build.