I am excited about CHIME's Spring Forum this year. Nordic Consulting is sponsoring a session on April 14 from 1:30-2:30 p.m. EDT entitled "Keynote Conversations: Views from Big Tech." It will feature one-on-one conversations with technology thought leaders from Microsoft (CMO Dr. David Rhew), Amazon Web Services (General Manager Phoebe Yang), and Google Cloud (Global Director of Global Healthcare Strategy and Solutions Ashima Gupta). Immediately afterwards, Nordic leadership will facilitate a breakout group discussion of "What is Big Tech, and why should we care?"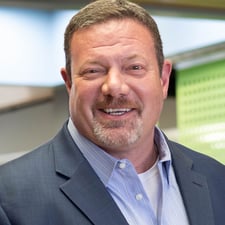 As I discussed in a recent blog, data and digital technologies have become the backbone of healthcare delivery. Overall, this is good: it holds the promise of generating the kinds of insights that can keep people healthier for longer and improve the efficiency and quality of care for those who are ill. Big Tech sees the opportunity here: they know data, automation, how to deploy smart technologies and advanced algorithms, how to present information in an easy-to-understand format, as well as how to design a good user interface. These are all areas in which Big Tech excels while healthcare lags.
Big Tech also knows that great clinical care isn't enough. Most of the factors that contribute to health and well-being exist outside of a clinical care setting. These are things like where a person lives, what they eat and drink, how much physical activity they get, what their financial situation is, and who they spend their free time with. Big Tech has the advantage of already being where the consumer is (at home, in the pocket) and has years of experience turning their superior data connectivity into actionable insights for businesses outside of the health sector.
But healthcare isn't the proverbial low-hanging fruit. Some initial forays into health, even by tech titans, have not panned out. There is also an issue of data access. Consumers report wariness about sharing some kinds of data with tech companies, but few are hesitant to share health data with physicians. This isn't an insurmountable issue. After all, in the U.S., Canada, and Europe, most of us carry a device in our pockets capable of tracking our every movement – this would have been unthinkably intrusive 30 years ago.
As I look forward to the discussion this Wednesday, these are some of the questions that spring to mind:
What skills, insights, or services can tech companies bring to bear to help the health consumer better navigate the gaps between touchpoints in the healthcare ecosystem?
What would Big Tech do to move wellness into the realm of data-driven, actionable insights?
What can healthcare learn from Big Tech about innovating at scale?
Will Big Tech make headway in offerings that appeal directly to the consumer and compete directly with health providers? Or are they more likely to offer B2B, behind the scenes data services that support existing healthcare organizations?
However the discussion goes, I hope you can join our Nordic team and the panel of distinguished luminaries for what I know will be a fascinating conversation.