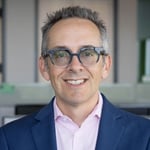 As the global financial system tries to limit the contagion of bank failures that originated with Silicon Valley Bank (SVB), I can't help but think about the parallels between the United States economy and our healthcare system. If you haven't been watching the news (lucky you!), let me briefly summarize the situation.
While SVB was considered a regional bank, it was the 16th largest in the U.S., with $212 billion in assets and $342 billion in client funds. That's big, but apparently not too big to fail. Due to suboptimal planning combined with some bad luck (ok, fine, mostly the former and a bit of the latter), the bank reported shaky financial news, and businesses that had deposits at the bank decided that they had seen enough. In under 24 hours, depositors attempted to withdraw some $42 billion from SVB's coffers. It didn't go well! The federal government was forced to step in, close the bank, and ultimately decided to make all the depositors whole. Unfortunately, shareholders and employees were left with nothing.
So, the question presents itself: Are healthcare systems facing a crisis similar to what banks are facing? The answer, unfortunately, is yes. SVB made some bets and assumptions about interest rates based on historical data; they largely ignored the predictions about – and statements directly from – the Federal Reserve regarding where interest rates were headed. Like the ostrich with its head in the sand, SVB's leadership hoped for the best yet didn't plan for the worst. They expected the last decade's progress to continue, and when it didn't, the outcome was not good.
Are there any similarities for us in medicine? We are in the midst of a monumental shift in healthcare, driven by a rapidly changing patient population. People are living longer, chronic diseases are on the rise, and mental health is finally being recognized as a critical component of overall wellness. Further, we are facing what we at Nordic call the Big Squeeze of clinical labor shortages, sinking hospital EBIDTA, a tsunami of Long COVID patients, and health system disintermediation by non-traditional players. The old ways of delivering care simply won't cut it anymore.
However, healthcare systems seem to be lagging in adapting to this new reality. For far too long, we have relied on a fee-for-service model that rewards volume over value. We have neglected the social determinants of health, treating patients as if they exist in a vacuum rather than recognizing the myriad factors that impact their well-being. And we have failed to embrace the technology and data-driven insights that could help us identify and address gaps in care.
The result of this slow adaptation is skyrocketing costs, poor outcomes, and a growing sense of frustration among patients and providers alike. It's not all doom and gloom, of course. There are pockets of innovation and progress driven by visionary leaders who recognize the urgent need for change. But these pockets are too often the exception rather than the rule.
So, what can we do? We can start by acknowledging that the healthcare system is broken. We can invest in the technology and infrastructure needed to deliver truly patient-centered care. We can recognize the critical role that social determinants of health play in shaping health outcomes and prioritize addressing them. And we can commit to a culture of continuous improvement, one that strives toward the Quadruple Aim of improving the individual experience of care, improving the health of populations, reducing the per capita cost of healthcare, and improving the experience of providing care for clinicians.
Further, we can agree that if non-traditional healthcare players are going to continue to chip away at profitable aspects of the work we do, there is only one course of action: Join them and interrupt ourselves before others do it to us! Invent your competitor, think as they do, and act before they can. It won't be easy, but it's necessary. Because if we don't adapt to the shifting landscape of healthcare, we risk the same fate as SVB: collapse, chaos, and the loss of trust and credibility among those we are meant to serve.
In conclusion, the collapse of SVB provides a cautionary tale for the healthcare industry. The challenges we face are immense, but they are not insurmountable. By acknowledging the broken system, investing in technology and infrastructure, creating new systems and ways of doing things, and fostering a culture of continuous improvement, we can work towards a brighter future for healthcare. After all, the stakes are too high, and there is no Fed coming to bail us out.