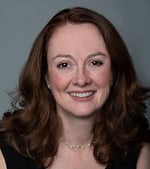 As I write this reflection, I respectfully acknowledge that I am living and working on the traditional territory of many indigenous nations. This land has been cared for by the Anishinabek, Haudenosaunee, Huron-Wendat, and Mississaugas of the Credit First Nation as well as many other peoples who have come before us. This territory is subject of the dish with one spoon wampum belt covenant which reminds us that we all eat from the same source, and it requires our cooperation and consideration to care for the land that provides. May we seek to grow in our understanding of what has come before us, our respect for the land that sustains us, and our efforts to care for our precious world.
In Canada, we often begin meetings or significant events with an acknowledgment of the land where we are meeting, its rich history, and the indigenous inhabitants of the region. There is a lot to learn in this brief exchange. There is the ancestorial naming of the land and its people in a language that is unfamiliar to many of us. There is a recognition that we are privileged to be living and working on this land and a sense of responsibility to care for it. There is the sorrow of injury done over generations by colonization of the land by those who have cast aside the indigenous inhabitants or their ways, who have taken actions to to wipe out the belief system of the people who came before it, instead of learning from it. Being reminded of this before we embark on decision-making may guide us to better choices.
Being part of a global company helps me discover the unique characteristics of each geography. In a recent global meeting with our U.S. counterparts, I witnessed a great example of the benefits of a land acknowledgment as we considered the necessary components of a digital hospital. This land acknowledgment was a new experience for many of my American colleagues, as it may have been for you reading the first paragraph of this article.
The Nordic U.S. and Canadian teams worked together to create a comprehensive list of automation, artificial intelligence, and digital tools coming together to produce a positive user and provider experience. Our lists differed. The Canadians' list included items such as automatic lighting that would sense presence in a room, digital glass to adjust the transparency of the windows to maximize energy savings, integration of scheduling systems with temperature control to decrease the time of operating room cooling to conserve energy, UV light disinfection to decrease the use of chemicals, passive and active solar to produce energy. In our minds, the land was a valuable stakeholder. Having been involved in the build of a Canadian digital hospital before, I remember that we paid for the increase in operating expenses of our digital tools through our energy savings. When you consider the land, it provides. What a gift! Thanks to our collaboration and shared learnings, we created a stronger plan together.
With fires, typhoons, floods, and wars raging across the country, the signs of a world in peril are evident. It is possible to evolve. Becoming a global company and taking on a global perspective is helping us to see how we can. It also brings with it the responsibility to do so. Whether you are in the practice of doing a land acknowledgment or not, consider it as the beginning of a meaningful journey to help create sustainable systems. September 30 is Canada's National Day for Truth and Reconciliation. It is a day where we reflect on our indigenous history, mourn for the indigenous children who never returned home from residential schools, and seek to move towards reconciliation with our past and a new outlook for our future. I encourage all to take a few minutes on September 30 to learn about the indigenous history of the land on which you live and work. Share your discoveries at the beginning of your next meeting. Begin your own personal journey to acknowledge the land and the people who have cared for the land.