The traditional one-year anniversary gift is paper. So it's a little ironic that two people marked the first anniversary of an important law by founding a company to help healthcare organizations ditch paper records.
First a little background. On Feb. 17, 2009, the president signed the Health Information Technology for Electronic and Clinical Health (HITECH) Act. The new law incentivized healthcare organizations to move to an electronic health record. It was a little later than many industries, but healthcare was finally joining the digital revolution. Suddenly, organizations were rushing to implement Epic and Cerner, and high-quality talent was hard to find.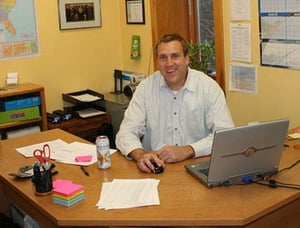 Over the next year, Entrepreneur Mark Bakken and Epic Consultant Grant Hambrick had an idea to attract the best consultants to help with EHR implementation. It was an idea that would change the face of healthcare IT consulting. Instead of treating consultants like a commodity, what if a consulting firm focused on relationships? On Feb. 16, 2010, they founded Nordic Consulting Partners.
Nordic would attract the best and brightest consultants to help healthcare organizations implement their EHR with a unique strategy:
Build a deep relationship that involves understanding each consultant's unique skill set, personal needs, preferences in the type of project/travel, and long-term aspirations.
Be transparent about what Nordic bills and what consultants get paid.
Focus on attracting the most experienced consultants.
Instill the importance of mentoring clients for post-engagement success.
The combination of transparency and meaningful relationships proved very attractive in the market for talent. Consultants loved the support of Nordic's award-winning home office team and thrived as they poured themselves into their clients, seeing the direct fruits of their labor.
On the other side of the equation, Nordic was applying a similar approach with clients:
Build a solid relationship with clients focused on listening and deep understanding of their unique goals and challenges.
Be super responsive and flexible.
Commit to guiding clients through to project success.
Leave the client well mentored for a clean hand off and post-live success.
Clients trusted Nordic's more experienced consultants, enjoyed the relationships we were able to build, and came to see Nordic as a go-to resource for any of their Epic needs. That strategy is still intact, now with many more technology and solution offerings.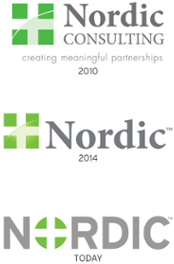 This week we're celebrating our 10-year anniversary. Over the past decade, we've evolved tremendously. We've expanded our offerings, acquired a select set of high-quality complementary organizations (including our entrance into Canada with Healthtech Consultants), and throughout it all, have consistently topped or maintained high KLAS rankings.
These new offerings and the corresponding evolution have always been in response to our clients' needs.
While we still offer the strongest health IT staff augmentation in the industry (now including ERP, Cerner, MEDITECH, and more), we have also rounded out our solution offerings so you can count on Nordic to solve a wide variety of healthcare-related challenges – from strategy through to the technical and operational execution.
In the years to come, the challenges of healthcare may become even more complex with unpredictable regulations, increasing consumerization, shifting payment strategies, and the ever-growing impact of artificial intelligence.
No matter what the future holds for healthcare organizations, we look forward to partnering, guiding, and providing you a clear path forward for the next decade and beyond.
If you'd like to learn more about how Nordic can help your organization with its unique goals and challenges, please reach out.