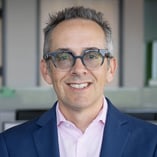 Last month, I wrote about incorporating help desk functionality into clinical and operational workflows so that users could easily and seamlessly report any problems or concerns. I also encouraged health system leaders to think of the help or service desk as something more than just a way to report technical problems. Instead, let's consider a simple way to communicate any issues that staff has, from scheduling snafus to physical plant problems.
On LinkedIn, C. Becket Mahnke, MD (CMIO at Confluence Health) responded to my post with this story:
Our help desk is woefully underutilized, even though we have committed to staffing with Epic trainers who are eager to assist. I realized recently that even I under-utilize the service. A colleague asked me how to get help at a recent board meeting. As I thought about how we could deploy a training team to his remote location, another colleague jumped in and said, "Call the help desk." His response — "Nothing is broken; I just need to know HOW to do something in the EHR." The "help" desk has become the "broken" desk; maybe we should rename it the "HOW" desk?!?
In response to his post, I told Dr. Mahnke that his suggestion to rename the help desk to the how desk was brilliant, and that I would credit him the first two times I talked about it, but after those two times, I would claim it as my own idea. One down and one to go, Dr. Mahnke. 😉
I expect that many healthcare leaders (myself included) have fallen into the trap of improving organizational services or offerings without fully considering reframing or reintroducing them. Even though we call it a "help desk," many clinicians do not think of reaching out for help with navigating their technology unless they perceive it to be broken. If a doctor or nurse believes they were trained on a particular workflow but can't recall some specifics, they either suffer in silence or…ask their friendly CMIO about their problem at a board meeting (true story)! Perhaps there is a middle-of-the-road option there as well. Under any circumstances, contacting their service desk just doesn't seem to be on the radar.
Is this just a marketing or a branding problem? I think the answer is both yes and no. Sure, renaming the help desk so that users associate it with all sorts of different help (technical, workflow, operational, etc.) is a good start. However, we need to offer context and specific real-world examples so that staff knows their options. For example, if a physician has forgotten how to discharge a patient to a skilled nursing facility because this is an uncommon workflow for them, there may be a one-pager that can be quickly accessed (fast is good!) while also including graphics and screengrabs, making it more obvious and actionable (a picture is still worth a thousand words, even with inflation!).
Besides just making it easy to do the right thing (hello usability), there is another benefit to encouraging users to contact the help desk for training or education issues: it can be an amazing source of intel. Where are your nurses struggling in the electronic health record? Which clinics are regularly having problems with patients showing up without their required laboratory tests having been completed? If sufficient details are collected when staff reaches out for assistance, we can mine the tickets and look for patterns. This way, our path to becoming a learning health system can use near real-time data as both input and feedback.
If a tree falls in a forest and no one is around to hear it, does it make a sound? I do not know. Yet, I am certain that if a help desk collects data, categorizes it, and draws conclusions about needed improvements, nothing will change if no one in leadership takes notice and acts on that work. It is essential that the folks who identify these patterns and deficiencies be at the right meetings and have attentive audiences. It would be a shanda to ignore juicy intel with actionable recommendations because no one is listening.