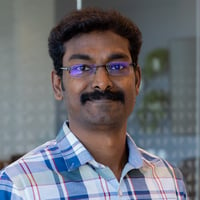 The COVID-19 pandemic has forced the world to be more agile. We have witnessed the disruption of traditional operating models, with healthcare institutions pushed to innovate and modify the ways in which they provide patient care. Mobility and digital health have become the new normal, making care more consistent and streamlined.
These enhancements to healthcare operations require appropriate scaling up and scaling down of foundational technologies, such as network, computing, and data storage needs, while reinforcing security and compliance measures to protect from new ransomware threats and other cybersecurity vulnerabilities. More than ever, healthcare CIOs and CTOs must look to the unique advantages of the cloud for solutions as they build their digital efficiencies and IT roadmaps.
Benefits of cloud solutions for healthcare organizations
Cloud solutions offer expanded capabilities in the face of exponential growth in data. The cloud provides IT infrastructure that enables hospitals, medical practices, insurance companies, research facilities, and other organizations in the healthcare ecosystem to leverage improved computing capabilities at lower initial capital outlays than previously required by purchase or long-term licensing. Cloud capabilities can evolve rapidly, seeding in more features and advancements to make IT environments intelligent, integrated, and proactive at scale. As the need to share data continues to grow, cloud-based architectural design is essential to ensure interoperability across multiple standards.
Cloud offers the best of:
Predictive and real-time analytics capabilities, with data lake and data warehouse architectures that can integrate with more source data of any type and devices, including bedside devices, wearables, and IoT devices. This provides the best platform to capitalize on the advantages of data analytics, including more and near real time.
Security at rest and transit with integrated security controls, guardrails, and monitoring gives elevated control and audit capabilities. With the growing need to share data between entities, enhanced security architecture increases these business capabilities.
Cognitive computing, artificial intelligence and machine learning, as well as business workflows and operations that can be streamlined and modernized.
On-demand scaling that empowers organizations with the ability to scale up or down based on growing business conditions or needs and strengthens the IT and business relationship with cost and budgeting control. This enables CIOs to plan IT budgets and investments appropriately.
High availability and reliable architecture, with seamless data access, restoration, and service integrations, giving organizations the comfort and security of 24/7 availability.
Busting cloud myths
Misconceptions about cloud implementations continue to exist, including perceived complexities, high costs, and security concerns. But with the rapid adoption of the cloud across many industries, including healthcare, and with more advanced migration tools and orchestration platforms, organizations are provided with efficient migration methods, including the re-platforming of legacy architecture. Cloud truly brings end-to-end modernization to enterprise architecture. Cloud also brings with it an evolving architecture, giving IT the ability to support its changing business needs.
With industry-based focus, healthcare cloud ensures cloud services are designed for all healthcare compliance needs, including HIPAA and PII. It also elevates data sovereignty and improves the overall adoption of cloud in healthcare across providers and payers.
Solving business problems with data at scale
In 2022, organizations can implement cloud solutions to unlock tremendous value from the enormous amounts of data available from their internal and external sources. Using cloud solutions will:
Integrate operations and achieve data interoperability
Modernize the business chain
Enable new gateways for business, with the ability to monetize as needed
Elevate the quality and skill sets of internal resources
Reduce operating costs without compromising innovation or transformation
Embed an ecosystem of continuous improvement and operational excellence mindset and architecture
AWS re:Invent sheds light on a promising cloud future
Nordic recently became an AWS Select Consulting Partner and a Public Sector Partner within the Amazon Web Services (AWS) Partner Network (APN) to leverage its power to advance digital transformation and modernize healthcare IT ecosystems through the cloud. At AWS re:Invent 2021, we saw firsthand the benefits clients can capitalize on from the AWS cloud solution transformation.
Among the various announcements at AWS re:Invent, the seven game-changing developments that will elevate operational excellence and innovation in healthcare are:
AWS Lake formation makes it easy to set up a secure data lake in just days.
Amazon sage maker canvas expands access to machine learning (ML) by providing business analysts with a visual point-and-click interface that allows you to generate accurate ML predictions on your own — without requiring any machine learning experience or having to write a single line of code.
Amazon S3 Glacier instant retrieval storage class delivers the lowest cost storage for archived data that is rarely accessed but requires retrieval in milliseconds. Amazon S3 Glacier Instant Retrieval delivers the fastest access to archival data, with the same throughput and milliseconds access as the S3 Standard storage class. This can help clients control cloud data storage costs by enabling them to build efficient retention policies to move archival data to Glacier, where the storage cost is near zero, while maintaining availability.
AWS Local zones expansion allows customers to deliver applications that require single-digit millisecond latency to end users or for on-premises installations. Customers can deliver ultra-low latency applications to end users in cities across the U.S. Local zones will allow more resiliency for cloud migration and create better and more efficient hybrid architecture.
Redshift Serverless can run analytics at scale without having to manage data warehouse infrastructure. With Serverless, architects and customers are now empowered to use Redshift more with complete control on cost and improved productivity.
AWS Private 5G (preview) is a new managed service that helps enterprises set up and scale private 5G mobile networks in their facilities in days instead of months. With just a few clicks in the AWS console, customers specify where they want to build a mobile network and the network capacity needed for their devices. With AWS private 5G, Nordic can connect thousands of wellness and medical devices with the low latency and high bandwidth of a private 5G network.
Several EC2 instance types now have new options to offer more computing, storage, and in-memory capacity, allowing complex workloads to run seamlessly in the cloud. This eliminates previous limitations that made it challenging for healthcare organizations to run end-to-end EHR operations.
Nordic, your trusted healthcare cloud partner
Cloud is an evolving architecture and inevitable component of digital modernization. Nordic's deep experience across clinical and technological disciplines combined with our playbook-based migration approach, dedicated cloud practice, and cloud partnerships helps healthcare organizations gain confidence in finding the right technology transformation strategies leveraging cloud native solutions. With our Cloud Innovation Lab, it's possible to experience various cloud solutions demonstrating the simplicity of digital transformations. With our two-in-a-box governance model, we collaborate with organization's internal teams to create more efficiency across the overall organization change management process through governance, upskilling, training, and transition.
We have expanded our strength with a strong list of technology partners, including AWS and Microsoft. We bring the tools, healthcare and cloud expertise, playbooks, solution repositories, and skill sets needed to orchestrate transformation journeys using cloud and digital solutions. Looking to learn more about how Nordic can enhance your cloud transformation? Let's connect.