It's a feat that many strive for, but few so far have achieved. In fact, only 6.4 percent of total hospitals in the U.S. have earned this prestigious designation.
Once you've achieved HIMSS Electronic Medical Record Adoption Model (EMRAM) Stage 7 status, you're among an elite group of healthcare organizations.
Loma Linda University Health is one of these elite organizations. It recently achieved this certification from HIMSS. EMRAM is an eight stage (0-7) model that measures the adoption and utilization of EHR functions required to achieve a near paperless environment. Organizations that reach Stage 7, the highest level, have fully adopted and are harnessing technology to support optimized patient care.
It took Loma Linda more than two-and-a-half years to earn Stage 7 certifications for both its inpatient and outpatient areas. The organization's Stage 7 status includes five of its six hospitals and 176 ambulatory clinics.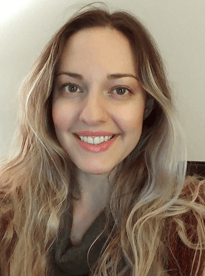 Nordic Senior Consultant Zoe Herbst de Cortina served as project manager for this initiative at Loma Linda. By signing on to the project shortly after it kicked off, Zoe had a bird's eye view of the logistical planning that went into earning a Stage 7 designation. We recently sat down with Zoe to discuss this process and her advice for organizations that are thinking about setting their sights on a Stage 7 designation.
Nordic: Why do organizations strive for EMRAM Stage 7 certification? Why did Loma Linda choose to pursue this designation?
Zoe: Organizations work to achieve Stage 7 certification because it correlates with increased quality of care and business sustainability. When organizations have full technology adoption, they're able to address quality initiatives like reducing patient risk, shortening wait times, streamlining communication, better integrating devices, and achieving greater data governance. Reaching Stage 7 is also great publicity for organizations as it signals a desire to continuously improve. They can promote this certification to attract quality candidates, impress prospective affiliates and customers, and earn respect within the industry.
Loma Linda's main goal in pursing Stage 7 was to be able to best use technology to transform healthcare and improve patient outcomes. The organization is continuously looking for innovative ways to advance patient care and operational efficiencies by keeping up with the latest best-practice recommendations from the health IT industry. They determined that reaching Stage 7 would help them reach their goals.
The process of achieving Stage 7 helped Loma Linda better analyze the current level of EHR adoption throughout their organization, chart their progression and accomplishments, compare their technology adoption to other healthcare providers, and evaluate and implement the technology/processes needed to reach the highest level.
Nordic: What does it take to get EMRAM Stage 7 certified?
Zoe: If you're interested in progressing to this stage, HIMSS Analytics offers a toolkit to help. It provides an analytics study that tells you your baseline EMRAM score, an EMRAM assessment to help you determine the gaps in your organization's EHR adoption, and virtual or onsite strategy sessions to successfully guide your team through the stages. Some EHR vendors will assist organizations in evaluating Stage 7 gaps and leveraging their tools to address the gaps.
When you determine that you have the organizational support and resources to launch a Stage 7 initiative, you'll first notify HIMSS Analytics. They'll send you a guide that breaks down the criteria that you need to meet to achieve Stage 7. You'll also schedule an on-site evaluation visit with HIMSS. The evaluation is typically scheduled several months in advance, allowing your organization enough time to prepare and ensure you've addressed the technology gaps that appeared in your assessment.
HIMSS offers separate EMRAM certifications for outpatient and inpatient, as well as an Adoption Model for Analytics Maturity (AMAM). You can choose to do one, a couple, or all three certifications. Loma Linda chose to work toward Stage 7 for both outpatient and inpatient.
Nordic: Walk us through the process for addressing technology gaps. What did that look like for Loma Linda?
Zoe: When I came onto the project in early 2017, the organization was in the middle of working through technology gaps for its inpatient Stage 7 certification. Loma Linda had identified two main areas of focus: paper scanning and electronic blood product administration verification.
The organization needed all clinically relevant paperwork to be scanned into the EHR within 24 hours of the paperwork being created or received. It was a heavy lift to get this process in place, involving workflow improvements from several different departments. The Health Information Management department at Loma Linda played a major role in solving this challenge. One main way they were able to address it was by having team members make rounds on units twice a day to collect all pertinent paperwork and then scan it into the EHR within a couple hours - a process that remains in place at Loma Linda.
Loma Linda also needed a closed loop electronic verification system for its blood product administration module (BPAM) through Epic. All products administered to a patient are required to be part of a closed loop electronic verification process, and the organization was working to develop a barcode scanning system for its BPAM. That way, it could use barcode scanning to verify patients' I.D.s with their wristbands as well as verify the product being administered to patients, e.g., blood, medications, or milk for infants.
Healthcare organizations are required to have this type of closed loop system in place as a form of safety checks. In Loma Linda's case, the closed loop system entailed integrating its Cerner blood bank with Epic's scanning technology.
Nordic: What was your involvement in the project? How did you help Loma Linda meet its goals?
Zoe: I came in at the beginning of 2017 when Loma Linda was working toward Stage 7 certification for inpatient. I had previously worked as the inpatient-orders lead on their Community Connect project, so I was quite familiar with the organization. I really enjoyed working with everyone at Loma Linda. So, when they were looking for a project manager for their Stage 7 initiative, the Community Connect executive director at Loma Linda recommended me for the position.
Though I had no previous experience in helping project manage a Stage 7 designation, I was very excited to take on this role. Prior to me coming on board, Loma Linda had completed its Stage 7 gap analysis and realized it needed someone who could oversee the whole program. I helped keep the ball rolling on timelines, ensuring we were staying on schedule ahead of the HIMSS onsite evaluation day.
When I came in, we had roughly 11 months to get Loma Linda to the finish line. They were in a good place as far as progress toward their goals, but they needed to start planning for the HIMSS onsite presentation. The visit was scheduled for Nov. 7, 2017. So, in addition to helping address the gaps and go-live, I also helped coordinate and plan for the onsite visit.
Nordic: What's involved in the HIMSS Analytics onsite evaluation day?
Zoe: There are two parts to the evaluation day. There's a presentation portion in the morning and a site visit evaluation in the afternoon.
Ahead of the designated day, HIMSS provides an overview of everything they'll be looking for during both parts of the evaluation. During the presentation portion, they want you to showcase your organization's progress. Therefore, this portion must be very data-oriented. We needed to show results.
For example, using data analysis we were able to prove that about 99 percent of provider documentation is captured electronically at Loma Linda. We also developed graphs and charts to show how transcription throughout the organization has reduced over the years. In addition, we created some good charts that showed how turnaround time of imaging pictures has gotten much faster as the organization's technology adoption has improved.
The morning presentation took roughly two hours to complete. From there, we moved to the site visits. To help prepare for this part of the day, we had done mock visits with evaluators from Epic and Hyland Software. We felt that this was a very valuable exercise in preparing clinicians and staff for the evaluation.
Three to four people on the HIMSS Analytics team participate in this evaluation. They speak with the clinicians, asking them questions and verifying the information that was presented in the morning. They're looking to make sure the workflows are in place and users have efficiently adopted the technology.
Upon completing the site visit, the HIMSS Analytics evaluation team debriefs to determine your score. That same day, they tell you whether you've earned Stage 7 designation.
Loma Linda learned it was certified Stage 7 for inpatient on Nov. 7, 2017. It was a whirlwind of a day, but it was extremely rewarding to be part of it all.
Nordic: Is the Stage 7 evaluation process the same for outpatient? When did Loma Linda learn about this designation?
Zoe: Yes, the process is the same for outpatient, although the HIMSS survey team likes to follow a patient through an entire clinic visit.
Loma Linda decided to focus on the outpatient side after first achieving inpatient Stage 7 because there were a few more technology gaps that needed to be addressed, and they wanted more time to work through the processes for outpatient adoption. For example, Loma Linda implemented Epic's Fast Pass, notifying patients when there was an appointment cancellation. After adopting this technology, the organization saw drastic improvements from an operational standpoint and patient standpoint.
We started focusing on Loma Linda's outpatient Stage 7 certification at the beginning of 2018. The HIMSS site visit was Sept. 25, 2018, and we learned the organization earned Stage 7 designation that same day.
Nordic: What advice do you have for organizations that may be interested in earning their HIMSS Stage 7 certification?
Zoe: I definitely recommend doing the gap analysis with your EHR vendor and using the tools available on the HIMSS EMRAM website. These tools will help your organization determine which stage you're currently at, and if you're close to Stage 7, the tools tell you the technology gaps you need to focus on to get there.
Also, don't underestimate the time it takes to get your clinical teams oriented to the certification process. Make sure to set expectations for the clinicians by sitting down with them to discuss the certification process and the goals related to Stage 7 designation. Talk through operational workflows that may fall through the gaps for them. That will better help you pinpoint the areas of improvement you'll need to focus on with clinicians.
Try to visit with clinicians multiple times prior to the HIMSS Analytics onsite evaluation. Provide an overview of what the HIMSS Analytics team will be looking for during their evaluation and what exactly they'll be auditing. Knowing what to expect will help calm everyone's nerves on the day of the evaluation.
Nordic: Anything else you'd like to add?
Zoe: Once you reach Stage 7, you still need to keep up your certification. Every three years after receiving your certification, HIMSS Analytics will re-evaluate your organization. The certification requirements periodically change making it more difficult each year, so it's important to keep an eye on the changes.
Overall, it was a very rewarding experience to be a part of. It was an honor to work with the team at Loma Linda to help them reach this elite status within the health IT industry. If you're interested in reading more about their achievement, HIMSS published a news story about it. You can also read more in the story on Loma Linda's news website.