Since officially launching our Cerner Solutions in August 2019, we've been building our practice from the ground up. We're assembling a team of savvy Cerner experts to help you take on your project needs, challenges, and goals. And ultimately, they'll guide you to a stronger business with better patient outcomes.
One person who's been instrumental in assembling our team of Cerner all-stars is Pat Hingley, VP of Cerner Solutions. Pat is a 30-year health IT veteran who's held management and executive-level leadership roles in the vendor, customer, and consulting spaces. Having served as a practice VP in two of her previous roles, she knows firsthand what it takes to grow and build Cerner practices.
We recently sat down with Pat to discuss her experience, her role here at Nordic, and how she sees us serving the needs of Cerner and other clients. She not only offers some insights into how we can help you navigate your projects, she also gives us a peek into her personal life and hobbies. Spoiler alert – for those who enjoy a fine glass of wine, you may be curious to learn more about Pat's recent adventure in winemaking.
Keep reading to learn more about Pat. If you'd like to meet her in person to discuss your Cerner or winemaking projects, she'll be heading to Orlando for HIMSS20. Stop by Booth 2879 or join us at our HIMSS20 reception on Monday, March 9 from 6:30-9:30 p.m. at The Oceanaire Seafood Room. She'd love to meet you there, listen to your organization's specific needs, and chat about some ways we can help.
Tell us more about yourself. What does life look like outside of health IT?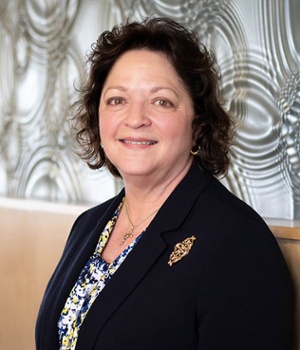 I live in Valley Forge, Pennsylvania, right near the national park, with my husband, Chris, who is a retired Lieutenant Colonel. He retired from the Army about two years ago, after a 30-year service and now works as a government contractor. We have three adult children who are all grown and moved out of the house. They're off pursuing careers and interests of their own.
Chris and I like to travel for pleasure. Between the two of us, we've been to all but one of the continents, that being Antarctica. I also love to read all kinds of books and I do a lot of sewing. I'm a seamstress and do all kinds of needlework like cross stitch and needlepoint. I've been doing that since I was about eight years old.
Is there anything people might be surprised to learn about you?
My husband and I have recently gotten into winemaking. We just completed our first ever custom wine crush, working with a winemaker in Napa to develop our very own cabernet sauvignon. We partnered with friends of ours who've done this before and learned everything about the winemaking process from growing the grapes to bottling. We got to choose the vineyard, monitor how the grapes were growing and learn how the winemaker cares for them. Then we went through the process of harvesting and fermenting, which took a couple of years. We also worked with the winemaker to decide whether we placed the wine in oak or steel barrels, and whether we wanted to ferment in hotter temperatures to accelerate the taste.
It was a wonderful learning experience. We just recently received 24 cases of our personally developed cabernet sauvignon, and we're pleased to say it tastes great! It drinks really, really, well today, but in 20 years it will also still be a very nice wine.
What's been your favorite part of joining Nordic?
I'm excited to join Nordic because it gives me the opportunity to put the skills that I've honed over many years, running multiple Cerner practices to the table. The beauty of joining Nordic, not only because of the culture and the people, was that I was able to select the team that I brought with me. We all started at the same time, and we've all worked together previously. It's wonderful because we didn't have to go through any introductory or get-to-know-you period. We already knew how to work together. We know each other's strengths and growth opportunities. We know how to complement each other's expertise and how to bring out the best in one another.
What are some of the most significant challenges you can help Cerner clients address?
It takes a lot of resources to manage and support the Cerner EHR. Because of this, organizations don't always have the resources to update and maintain their system in the way they would prefer. We help organizations that are facing resource or staffing challenges for their implementation, upgrade, or optimization projects. We bring to the table many seasoned and skilled Cerner professionals and can tailor our response to our client partner's needs by providing on-site, remote, or dedicated support. We provide the skill set that they're looking for that matches their culture and environment.
Additionally, we're seeing more and more challenges around mergers and acquisitions. When an integrated delivery network purchases a hospital either locally or in a different region, and that hospital has a different EHR, there's ultimately a need to convert it to the enterprise EHR. So, we can be helpful in that as well. We'll review the organization's existing environment and help them go through the planning process for how they're going extend the enterprise EHR. Then of course, we provide them with the hands-on support to get it done.
One more area where we're seeing a demand is in the revenue cycle space. Cerner has two revenue cycle product lines: Cerner Millennium Revenue Cycle and Cerner Soarian Financials. They're selling and supporting both. Next year we expect that Cerner will more formally announce the direction that they're going to take with those product lines; whether they're going to merge the two together into a net new product, or whether they are going to abandon one versus the other.
Then there'll be the question of how do organizations respond in the market? They'll need to decide whether to convert the product they have to the other, or perhaps select a whole new EHR solution for their enterprise. Between now and then, those that have implemented either of the Cerner revenue cycle products are challenged with tailoring that product to meet their needs.
Regardless of what happens, we can help Cerner organizations make those decisions. And no matter their EHR needs, we're here to help them avoid rework so they can take advantage of the system's benefits. We'll help them figure out how best to implement those improvements and optimize their environments.
In your opinion, what does Nordic bring to the market that isn't currently there?
We put relationships first. And with every project we aim to bring a high-level of dedicated consulting resources to the table. What that, we offer the infrastructure and expertise you'd find in a big firm, but with the agility you'd get from a smaller firm. We're able to turn on a dime and respond to our client partners' needs, working with each organization in a very customized way. I believe that makes us really unique in the way we help our clients solve their problems.
What do you look for in a quality Cerner consultant to add to the team?
In searching for consultants to join our Cerner practice, we look for candidates who are skilled at building and maintaining strong relationships with our client partners. Relationship-building is at the center of everything we do here at Nordic. Our partnership approach, coupled with a team of the best consultants, has allowed us to achieve unparalleled results for our client partners.
With that, qualified candidates should be able to demonstrate their health IT skillset and expertise, and showcase ways they've provided a high level of support and responsiveness to organizations in the past. If a consultant has the skills, the drive, and the compassion, then we'd like to work with them.
How do you see our Cerner practice growing/evolving in the future?
The evolution of our Cerner practice will largely be tied to any changes we see in the market. We'll monitor those changes to provide the best advisory services possible to our client partners. As their EHR and other technology needs evolve, we can offer them a host of solutions – from managed services to revenue cycle support to ERP solutions. ERP, for example, is an area where we'll see increased focus in the coming years, as more organizations look to drive efficiencies between their EHR and ERP systems. We can provide customized solutions for every organization we work with.
Any other exciting Cerner-related updates to share?
We're excited that our Registry Direct solution will be available on Cerner's App Store this spring. Registry Direct can save healthcare organizations thousands of hours of manual abstraction and uploading of data to the American Heart Association's Get With the Guidelines® online registry. It automates the data abstraction process, which reduces registry abstraction overhead and gives healthcare teams time to work on more strategic work – it also helps reduce costs. Look for more news on this front soon!
Pat Hingley is an HIT leader with over 30 years of management and executive level experience in the vendor, customer, and consulting spaces. She joined Nordic in July 2019 as managing director for the Cerner practice. Prior to Nordic, Pat was the Practice VP at Atos Digital Health Solutions Consulting, formerly Pursuit Healthcare Advisors, where she helped build the Cerner practice from the ground up.