MADISON, Wis. – Nordic has been recognized for having one of the best company cultures in the nation with its inclusion on Comparably's top 50 list. Over 50,000 U.S. companies were eligible for the list, which was compiled from anonymous feedback submitted by employees over the past 12 months. Nordic is ranked No. 37 on this year's list.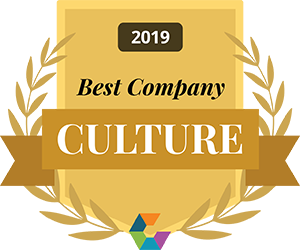 In its nearly 10-year history, Nordic has always placed an emphasis on building and maintaining a culture of transparency, trust, and collaboration. That strong culture has separated Nordic from its competitors as Nordic has grown to become one of the nation's largest independently owned healthcare consulting firms.
"We work in a demanding, everchanging industry that impacts all of our lives," CEO Jim Costanzo said. "For us to be able to do what we do, it's important that our teammates are empowered to be themselves and work in a candid, supportive environment."
Over the past five years, Nordic has received over 25 workplace awards from eight different publications. In addition to this latest recognition, Comparably has also included Nordic on its list for Best Work-Life Balance in each of the past two years. Over the last year, Nordic has also been recognized by Comparably for the Best CEO, Best CEO for Diversity, Best Company Leadership, and Best Company Outlook.
Earlier this fall, Nordic was named the No. 1 Best Place to Work by Madison Magazine. Also this year, Nordic has been ranked No. 4 on Modern Healthcare's Best Places to Work in Healthcare and ranked in the top 10 on Consulting Magazine's 2019 Best Firms to Work For.