Your IT teams are working tirelessly to enable your front-line workers to support your community. You're being asked to ensure technology can support unique workflows that a few months ago you never would've dreamed your organization would be implementing. Some of your clinical IT team members may have been pulled back into patient care, further increasing your team's workload.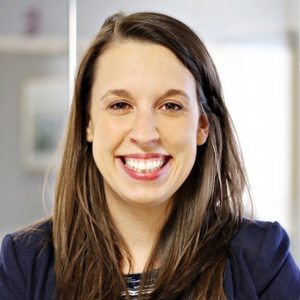 As organizations are calling in clinical reinforcements from across the country, know that we stand in your corner ready to help. Whether you need short-term support, on-call help, or just a few hours of help to give your team some relief, we are here and able to be as flexible as you need us to be. Here are a few ways we are helping our partner healthcare organizations meet four common challenges in the world of COVID-19:
Screening and testing patients
To help organizations safely screen and test patients for COVID-19, our consultants have been helping organizations with these challenges:
Rapidly implementing telehealth to support screening and remote patient monitoring
Configuring patient screening questionnaires in patient portals such as MyChart
Configuring Cadence scheduling questionnaires to screen and triage patients
Implementing workflows to support drive-up COVID-19 testing or testing at designated sites
Preparing for a surge
With organizations preparing for a surge in patients, our consultants can help with all the needed build and testing to support opening new units and field hospitals, including
Completing facility structure build (new rooms, beds, units, patient location facility records, level of care groupers)
Collaborating with ancillary systems for their parallel build
Conducting mapped record testing
Updating bed planning, EVS and transport build
Access and training for added staff
As your organization redeploys clinical staff and brings in reinforcements, you'll need to make sure they have the needed system access and training. Our consultants ensure you are working to rapidly get these users up and running by handling tasks:
Performing new user build and provisioning across EMP and SER records
Updating security build and access as staff are deployed to new roles
Converting in-person training to virtual training and helping to train your staff remotely
Getting data into the right hands
It's critical to get key data in the hands of public health authorities and your leadership to aid in decision making. Our data and analytics experts have helped organizations stand up reporting tools to expose key information including
System capacity including availability of ICU beds, negative pressure beds, and ventilators
Supporting a data submission process to communicate internally and with public health officials/CDC on patients screened and treated at your health system
Statistics and geo-patterns of confirmed, pending, and possible COVID-19 cases
COVID-19 analytics showing insights into current revenue impact and future financial recovery opportunities
Other challenges? AskNordic@Nordicwi.com
These are a few of the many challenges we're currently helping our clients face. If you have other challenges or questions related to COVID-19, let us know at our no-cost service, AskNordic@nordicwi.com. Thank you for all you are doing. We're here for you and ready to help.