A few weeks ago, Nordic hosted its fourth annual Open House. Thanks to everyone who made it to the party. We hope you had a great time. If you missed it or just want to take a break from your day to relive the fun, check out the pictures and videos below and also see how the party helped raise money for returning veterans.

To give the Open House a little bit of extra flavor, Nordic teamed up with local Madison brewery MobCraft to create a custom beer for the event, Nordic EHR IPA. For each pint of Nordic EHR IPA poured, Nordic donated $1 to The Road Home Program at Rush University Medical Center. The program helps veterans land gainful employment upon their return to civilian life with a healthcare technology internship through the EN-Abled Veteran program. The beer was also avaiable at 14 bars and restaurants in the Madison area throughout the week and helped raise over $2480 for the Road Home Program. The Old Fashioned, a local favorite restaurant on Madison's Capitol Square, volunteered to match our donation, contributing an additional $298 to the program.
Here are a a few photos from the evening.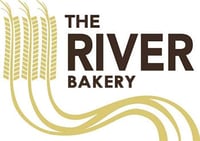 Nordic's Open House also featured cookies made from scratch in Madison and purchased from The River Bakery. In addition to producing delicious baked goods, The River Bakery provides job training for unemployed members of the local community with the goal of placing trainees into full-time baking jobs in the Madison area.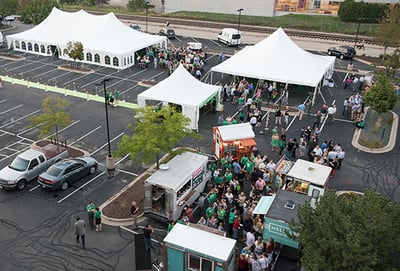 A view of the Open House from the Nordic office rooftop.
Of course, with so many people visiting Madison from across the country, we also provided some cheesy entertainment from America's Dairyland. Nordic Practice Director Joey Vosters provided a live cheese carving demonstration as he carved the Nordic logo out of a block of fresh cheddar. Here's the video.