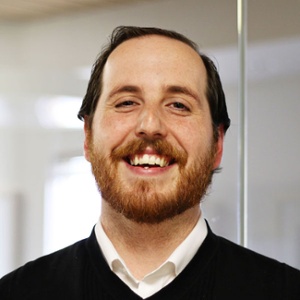 The second-longest running off-Broadway musical, I Love you, You're Perfect, Now Change is presented as a series of vignettes connected by the central theme of love and relationships. The play's tagline - "Everything you have ever secretly thought about dating, romance, marriage and in-laws, but were afraid to admit." – teases the various scenes that make up the musical's overall arc of love and relationships but otherwise stand independent of each other.
Some say theater is a reflection of life, and if your organization has implemented Epic Resolute's reimbursement contracts, you could be missing out on your own series of vignettes about price transparency, late charge automation, and underpayment workflows — all connected by the central theme of integration and revenue recovery — for your own spin on an Epic masterpiece.
As you get started with this effort, you'll quickly observe that the nature of a Resolute contracts integration project will demand the formation and management of a series of cross-functional work groups focused on creating an integrated ecosystem of pre-service price transparency and post-care revenue recovery. Who should be involved in this project and related workgroups is dependent upon which features you plan to enable or enhance in Epic, leveraging your Resolute contracts' expected reimbursement calculation capabilities:
Patient estimate templates
Late charge automation
Contract modeling
Underpayment workqueues
Let's review some of these latest available features and functionality in more detail.
Patient estimate templates
CMS recently issued a hospital price transparency final rule requiring hospitals to publicize 300 "shoppable services" in a searchable and consumer-friendly manner by January 2021. Additionally, many states have also enacted their own price-transparency regulations.
Providing up-front and accurate estimates for elective services can be facilitated using Epic's combined HB and PB price estimate feature. They can be further enhanced by displaying an estimated patient's out-of-pocket expense according to the procedure(s) estimated allowed amount using your Epic reimbursement contracts applied to that patient's coverage.
Even when advanced benefits filing from real time eligibility (RTE) is available, knowing the expected allowed amount from your reimbursement contracts for the estimate to appropriately calculate how much of the remaining deductible to apply or what the coinsurance amount will be is the key to unlocking consistent capture of estimated patient out-of-pocket determinations.
Late charge automation
Estimates from various industry studies about the average cost to process a claim range from $25 to $35 per claim. Wouldn't knowing which late charge claims to re-bill or not based on the new claim's expected reimbursement pick-up be a valuable way to automate late-charge recoveries? Without Epic reimbursement contracts, billers don't always know the most optimal claims to rebill and which not to. This leads to unsophisticated re-bill policies and procedures. Some organizations forego late charge rebills altogether because of the manual work involved. With Epic contracts, your HB system action logic can be configured to recognize when a late charge triggers a carve-out payment from the original DRG billed or when an outpatient claim's 40% contract rate applies to a percent-of-billed charge above a predefined dollar threshold.
Contract modeling
An important aspect of evaluating payor performance, assessing CMS proposed rule impacts, or payor negotiations is the ability of your team to be able to evaluate current payment mechanisms with prospective payment arrangements.
HB and PB contract modeling functionality allows your team to re-evaluate and compare historical payor populations with hypothetical reimbursement terms for payor negotiations, Medicare benchmarking, or other modeling needs.
Underpayment workqueues
Perhaps the most obvious integration points with Epic reimbursement contracts are HB and PB workqueues. Underpayment staff can work payment variance records directly from workqueues to pursue underpayment recoveries, but it's how you build your workqueues and how your staff leverage workqueue filters and denial query reports that unlock their ability to 'work smarter, not harder' by investigating underpayment trends and pursuing multiple recoveries at once at an issue level rather than an individual account level.
Maybe you don't even have a formal underpayment recovery function within your business office. Nordic consultants can help organizations understand what an organization's underpayment recovery opportunity truly is and implement the policies, procedures and workqueues necessary to recover millions of dollars for your organization.
Contract optimization and maintenance
Maybe you're live on Epic reimbursement contracts, but don't feel ready to take the next step toward integrating them with other Epic workflows because
Contracts aren't built for all of your payors yet
Those PPS and APC reimbursement calculations were never quite right
The contracts haven't been maintained since go-live
The good news is that in the last few releases, Epic has made incredible advancements in payment calculation logic, build, maintenance workbooks for complex payment scenarios (e.g., PPS), and contract feature integration. This has created a ripe opportunity for your organization to refresh your Epic Resolute reimbursement contracts.
Implementing any or all of the above features and leveraging optimized and well-maintained reimbursement contracts in Epic are great ways to increase price transparency and patient satisfaction on the front end. These steps can also improve net revenue without needing to increase gross revenue on the back end. And some of these functions can even be done with existing staff or automated entirely.
So as the famous off-Broadway play's tagline goes, Nordic can share with you everything you have ever secretly thought about underpayment workflows and staffing, price estimate templates, late charge automation, and modeling, but were afraid to admit. We can help you reliably recover what you're rightfully owed from your payors while helping patients understand ahead of time what they owe – through an intricately-woven masterpiece of enhanced Epic reimbursement contracts integration.