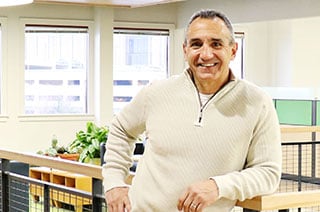 Three years back, if you had asked the team what Nordic does, most would have said we're the largest Epic consulting firm on the planet or that we have "the best depth, breadth, and quality in the industry." Our client partners knew that if they had a talent need, we were the go-to source.
Over the last few years, though, a lot has changed. Nordic has evolved from its roots as a leader in EHR staffing to a broad set of KLAS-proven healthcare IT solutions. We still have that large team of elite talent (nearly 700 consultants strong). It's just that now, in addition to what we've done in the past, we've organized those experts to solve your most challenging health IT problems with carefully crafted solutions. These solutions were developed and refined over the last few years to meet your evolving needs: the shift to value-based care, mergers and acquisitions, Community Connect, upgrades, optimization, revenue cycle transformation, analytics, a suite of managed service offerings (including tier 2 application support), and more.
Many of you are gearing up for your trip to Orlando for HIMSS17. As you finalize your schedule for the week, I invite you to take a moment to get to know us a little better. Because even more than the solutions I mentioned above, what you'll find with Nordic is a unique, unmistakable culture, and you'll notice it in every interaction.
That culture is based on three principles: relationships, excellence and results. It started by making strong relationships the foundation — with top-tier consultants and clients — both of whom appreciated our refreshingly transparent approach, being easy to work with, and a knowledgeable, partnership-driven team who "gets it." And what's the end product of experts collaborating with fantastic healthcare organizations? Meaningful results. For your patients, your staff, and your bottom line.
Please come (re-)familiarize yourself with Nordic at HIMSS booth 903, and join us at our Tuesday night reception, where you'll have another great opportunity to get to know us better. Learn more and RSVP here.
Here's Mark Costanza, our chief client officer, with a little more info on our HIMSS activities. Click below to hear from Mark.
We look forward to catching up with you in Orlando!